With all that time to kill before Doctor Who returns to our screens why not indulge a sweet new hobby and try some of the fabulous new recipes from The Official Doctor Who Cookbook.
Yes, find out what gas mark is perfect for cooking Peter Capaldi, ice some Daleks and tuck into a Zygon pie with 40 brilliant Doctor Who recipes from food writer and stylist Joanna Farrow.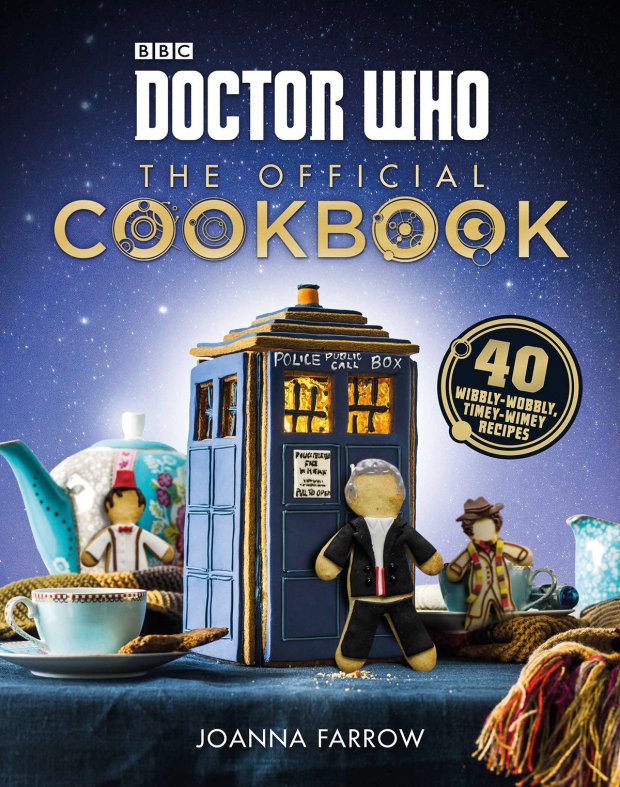 Keep the munchies at bay with a fleet of Atraxi Snax, and serve an Ood Head Bread with your dinner. Create your very own Picnic at Asgard, or invite the Zygon Pie into your house. And say 'Hello, Sweetie' to a deadly-delicious Dalektable Army, a Peek-a-Boo Pandorica cake, or some simple jelly babies.
Each easy-to-follow recipe has step-by-step instructions to show how you can make meals, snacks, cakes and sweets that are truly out of this world.
Sounds perfectly delicious!
The Official Doctor Who Cook Book is released in hardback on August 11 2016.