The War Master returns in a second series of adventures from Big Finish.
Sir Derek Jacobi reprises his role as the most ruthless and evil Time Lord in the galaxy for four new adventures following last year's critically acclaimed The War Master: Only the Good.
The second series, The War Master: The Master of Callous sees the War Master furthering his exploits in the Time War.
On the mining colony Callous, Elliot King struggles to meet the demands of its governor, Teremon. The odds are stacked against him, and his options are running low. The world that once promised dreams now offers only despair.
A wild Ood stalks the forests, carrying an antiquated phone. The caller promises much – he claims he can change the world – but he always speaks a devastating truth.
He is the Master and the Ood will obey him… but to what end?
The four stories are:
Call for the Dead by James Goss
The Glittering Prize by James Goss
The Persistence of Dreams by Guy Adams
Sins of the Father by Guy Adams
Executive producer and script editor, Nicholas Briggs, said of the arc for the new series:
"As we travel further with the Master through the Time War, there are epic implications as well as very personal stories. There's a distinctly dark and mystical feel to some of the episodes, but ultimately we discover that the Master laid some truly dastardly plans before it all started, and that his warped ambition knows no bounds.
"It's been such a pleasure script editing this series. Working closely with producer Scott Handcock, my aim has been to create a balance of the epic and the deeply personal."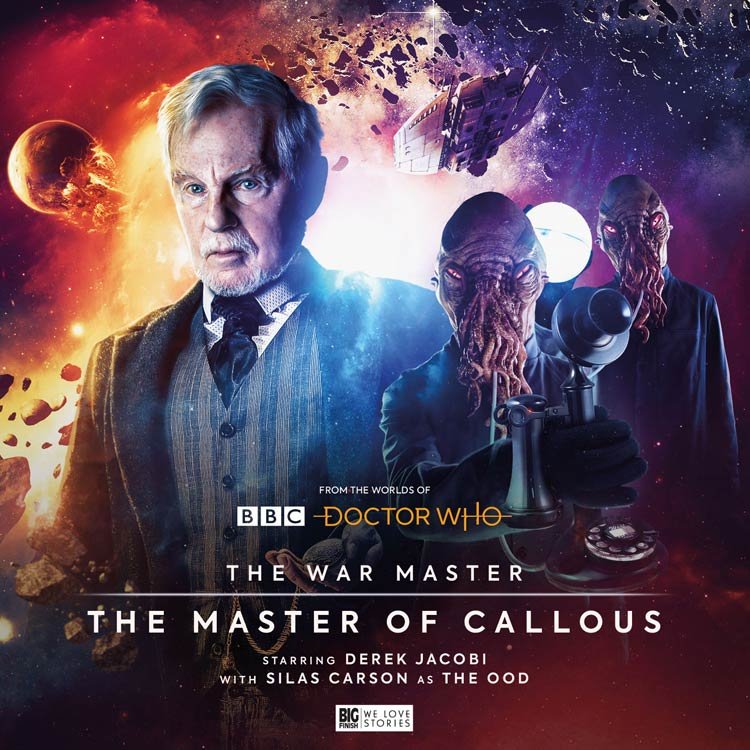 Scott Handcock, producer and director of The War Master series added:
"Even before we finished recording The War Master: Only The Good, Derek had told us how much he wanted to come back, and another series of brand-new adventures for the War Master got an instant green light!
"We've some really exciting stories in store over the next three box sets, kicking off with The Master of Callous by James Goss and Guy Adams, which also features the return of the subservient Ood. It's a grand four-part masterplan, and I can't wait for people to hear it come December!"
The War Master: The Master of Callous kicks off the next set of adventures in December 2018. Series three, The War Master: Rage of the Time Lords will follow in July 2019 written by Tim Foley and David Llewellyn, and series four, The War Master: Anti-Genesis written by Nicholas Briggs and Alan Barnes will complete the saga in December 2019.
You can pre-order The War Master: The Master of Callous on CD or download for £23 and £20 respectively for release in December from Big Finish.