Michelle Gomez is back as Missy and this time, there's no Doctor around to stop her!
The sometime best friend and wicked enemy of the Doctor will be back in brand new audio adventures from Big Finish Productions made in arrangement with BBC Studios.
Speaking to Big Finish about her return to the role of the Victorian nanny from hell, Michelle Gomez said:
"I was very excited to return to Missy's world via the medium of audio because along the way I've always had a lot of fun with Missy; her voices and her rhythms. I absolutely love capturing it and distilling it down to the word on the page.
"I'm absolutely delighted! She's such a ridiculously brilliant character, and hopefully that earns her that moment in the spotlight. To find myself centre stage with these Missy adventures is thrilling – I'm very grateful."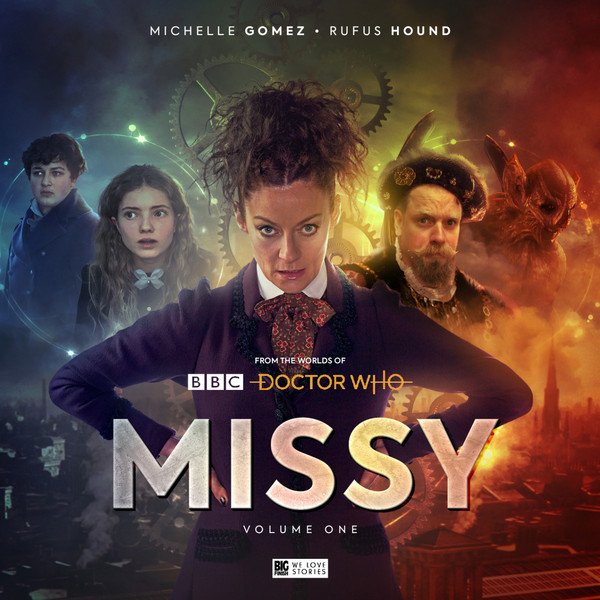 Crossing paths with the Doctor's best friend will be the Meddling Monk, played once again by Rufus Hound.
David Richardson, producer of Missy said:
"Missy's own series is just like the Time Lady herself – anarchic, funny, unpredictable and wildly imaginative. It's absolutely glorious to have Michelle returning to the character at Big Finish, and our recording days have been filled with so much laughter.
"And we haven't even met face to face yet! Michelle's busy filming the new Sabrina series in Vancouver for Netflix and so we've been pairing studios down the line; Michelle thousands of miles away while we're in London synched up with her. It's been a joy to make. And just wait until you hear the collaboration of Missy and the Meddling Monk!"
Missy is available for pre-order now ahead of its release in February 2019 at £23 and £20 on CD and download respectively from Big Finish.