It's long been known that Doctor Who alumni Steven Moffat and Mark Gatiss have been working on a new interpretation of Bram Stoker's classic novel, Dracula. Their new project will be a miniseries run of 90-minute episodes, very much in the style of Sherlock, and is produced by Moffat's wife, Sue Vertue, for Hartswood Films. There's little more detail than that currently, although we do know that, unlike Sherlock, it will not be set in the present, but in 1897.
Something else we do now know  ̶  thanks to Mark speaking at a recent BFI event  ̶  is that the series was inspired by Benedict Cumberbatch. As Mark relates:
"It came about several years ago. We were filming ̶ we'd just started the third series of Sherlock, where he comes back from the dead… and I had a picture on my phone of Benedict silhouetted against the door of Mrs Hudson's room. I showed it to Ben Stephenson, who was then the [BBC] Head of Drama, and I said, 'Looks like Dracula'. And he said, 'Do you want to do it?'"
Steven and Mark have spoken before about the challenge of bringing the character to a modern audience and making him a sympathetic lead. As Mark put it:
"We sort of made a promise to ourselves and the people who are making it, paying for it, that we'd make Dracula the hero of his own story, and less of a shadowy presence. And that's a really clever idea, but we had to make good on it!"
Taking on the title role will be the award-winning Danish actor and musician, Claes Bang. Claes recently starred in The Girl in the Spider's Web with Claire Foy and has appeared in three episodes of the popular Nordic noir, The Bridge. He'll be settling down in a coffin that has had some very impressive previous occupants: Bela Lugosi for Universal Studies in 1931, Christopher Lee in a string of Hammer films beginning in 1958, Gary Oldman in Francis Ford Coppola's 1992 interpretation and, of course, Leslie Nielson in Mel Brooks' execrable 1995 effort, Dracula: Dead and Loving It.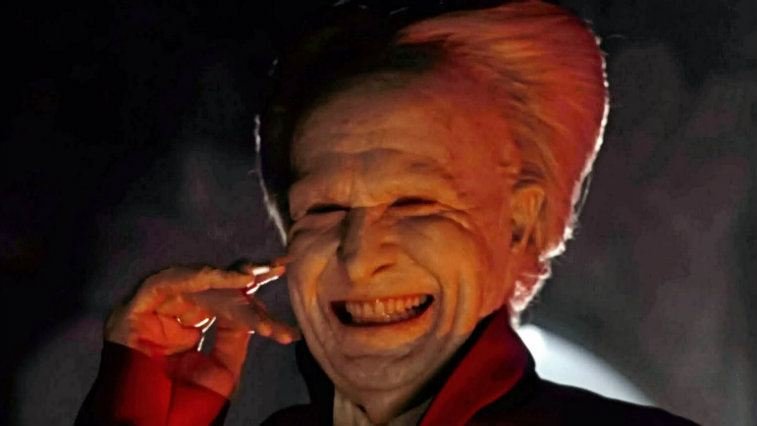 Other members of the cast will include John Hefferman, Dolly Wells, Joanna Scanlan, Morfydd Clark, Lujza Richter, and Mark Gatiss, himself. The new series will be shown on the BBC and internationally on Netflix.