BBC America may have disappointed some people who have tickets to this year's San Diego Comic Con, when they announced that they don't have an active presence there this year, but even if there's no official panel that doesn't mean the five-day spectacular will be Who-free.
For a start, as BBC America reminded people, they'll be there to give attendees a demonstration of Doctor Who: The Edge of Time. That's the new virtual reality game created by Maze Theory, which we covered in June. That'll be in Booth #4129. And that's the same booth they'll be having signings with artist, Kelly Yates and writer, Richard Dinnick, on Thursday, 18th July and Saturday, 20th July from 14.00-15.00 each day.
Nonetheless, there will be Doctor Who panels, even if they're not official BBC America ones. On Friday 19th July, there'll be Round 6,254,312 of that perennial debate: 'Classic vs. Current Doctor Who'. River Alexandra Song, Kristi Schoeman, Jim Holland, and John Dyer of Time Traveller's (UN)LTD will debate Karen Glover, Bonnie Castillo, and Cody Shoberg (also mostly from Time Traveller's (UN)LTD) with CNN's Sandro Monetti on hand to bring order to the bun fight. That'll be at 15.00 in Grand 10 & 11, Marriott Marquis San Diego Marina. With 7 speakers and a whole hour to fill, we can expect the controversy to be settled for good.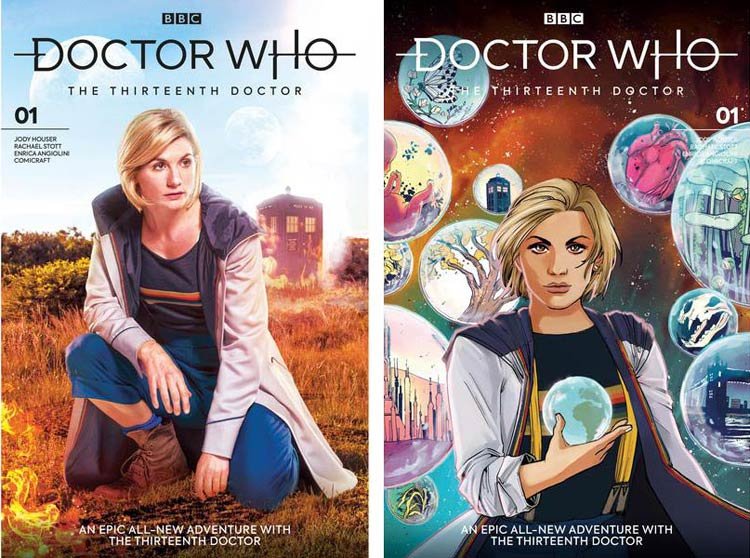 On Saturday 20th at 16.00, Martha Jones herself, Freema Aygeman, will be taking part in a panel hosted by Entertainment Weekly, 'Women Who Kick Ass.' This promises to be a discussion with several female actors (including The Expanse's Shohreh Aghdashloo and Batwoman's Ruby Rose) about 'the power and privilege of playing women that redefine the rules and refuse to yield.' That'll be in Hall H.
On Sunday 21st, there'll also be 'Doctor Who: Creating Thirteenth Doctor Comics'. Titan Comics editor, David Leach will be joined by Thirteenth Doctor writer Jody Houser, along with former writers Cavan Scott and George Mann to discuss what goes into making a monthly series. That's 10.00- 11.00 in Room 25ABC.
So, there'll be all that to indulge in and, on the merchandise front, BBC America promise some exclusive and first to market products, including a raft of Pting bits and bobs. In other words, plenty for Whovians to enjoy.