The Fourth Doctor gains a new companion for the upcoming series of audio adventures – and together, alongside Leela (Louise Jameson), they'll face the Weeping Angels and Ice Warriors!
Series 11 and 12 of Big Finish's The Fourth Doctor Adventures will be released in January and February of 2022 and 2023. During these two series he'll be joined by new friends, facing many villains familiar to Doctor Who fans.
Series 11 – Volume 1 will be released in January 2022 and Volume 2 in February 2022, and consist of:
Blood of the Time Lords by Timothy X Atack
The Ravencliff Witch by David Llewellyn
Dreams of Avarice by Guy Adams
Shellshock by Simon Barnard and Paul Morris
Series 12 – Volume 1 will be released in January 2023 and Volume 2 in February 2023:
Ice Heist! by Guy Adams
Antillia The Lost by Phil Mulr yne
The Wizard of Time by Roy Gill
The Friendly Invasion by Chris Chapman
Stone Cold by Roland Moore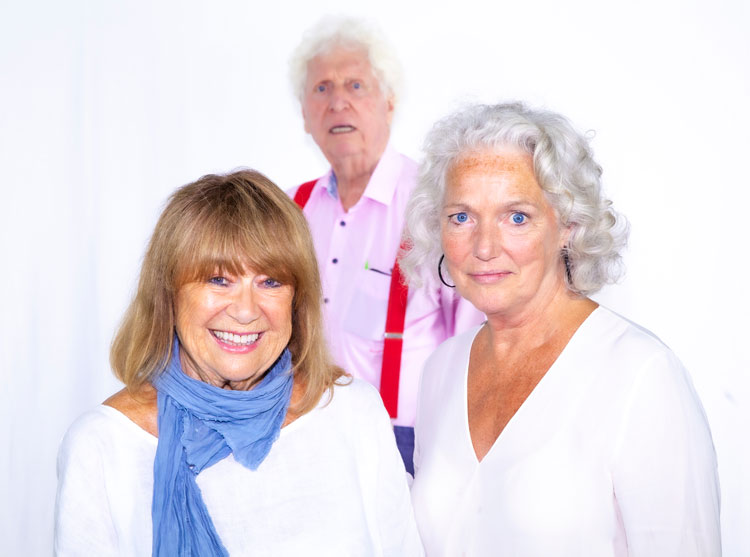 David Richardson, producer of The Fourth Doctor Adventures, says:
"For Series 11 we're into new territory with four stories set between TV episodes The Deadly Assassin and The Face of Evil, when the Doctor is travelling solo. I was tempted to say that he is without friends but the Doctor is always drawn to people and will find someone to fill the 'friend' role in any adventure.
"I had in the back of my mind, when we were making Series 11, that these could almost be audition pieces for possible future companions, and had there been room there are many guest stars in these tales that could have taken the role. But ultimately it was Nerys Hughes as Margaret in The Ravencliff Witch who took the prize – and she returns in Series 12, reintroduced later in the Doctor's life, to travel alongside him and Leela.
"Margaret is a lovely character. She's a sculptor and someone who perhaps has regrets about life and wants to make up for them, and in the Doctor she finds a new lease of life. She's also a wonderful contrast to Leela – they are two characters who could not be more different, and yet they forge a close friendship."
In Series 11, the Fourth Doctor will also be reunited with a mentor of the Doctor's from Gallifrey – kleptomaniac evil Time Lord the Nine (played by John Heffernan). And in Series 12, the Fourth Doctor, Leela, and Margaret will face the Weeping Angels in Stone Cold by Roland Moore, and then the Ice Warriors in Ice Heist.
Each volume is available as a 4-disc CD box set at a pre-order price of £24.99 on CD or £19.99 on download from Big Finish. Or you can get both volumes together in a pre-order bundle for £46 on CD or £39 on download. Each story is also individually available for the pre-order download price of £12.99.