The Twelfth Doctor, Peter Capaldi, is the star of a new music video released by his cousin, the Scottish singer, Lewis Capaldi. The video, for Lewis's new song, Someone You Loved, was produced to promote the work of the organ donation charity, Live Life Give Life. It's already been streamed more than 75 million times.
Peter plays a grieving widower who travels to meet a young woman who has the chance to live a normal life with her husband and daughter, thanks to the heart she received from his dead spouse. Although no words are heard, Peter very ably conveys how his still raw grief is lessened when, placing a hand upon the woman's chest, he hears his lost wife's heart beating on.
Says Lewis:
"It was such a massive honour getting to work with him… He's absolutely incredible in the video and I'm so proud of how it turned out."
Lewis and Peter first met in 2018, when Peter came to greet him during his sell-out show at the Scala in London's King's Cross. Lewis, who was nominated for the 2019 Brit Critics' Choice Award, had been told that he and Peter were distantly related but never thought to meet him in person.
"My dad and my aunties told me we were related to Peter a while ago, I think he's my dad's second cousin… Whenever he came on the TV they'd always say 'You're related to Malcolm Tucker' or 'you're related to Doctor Who.'"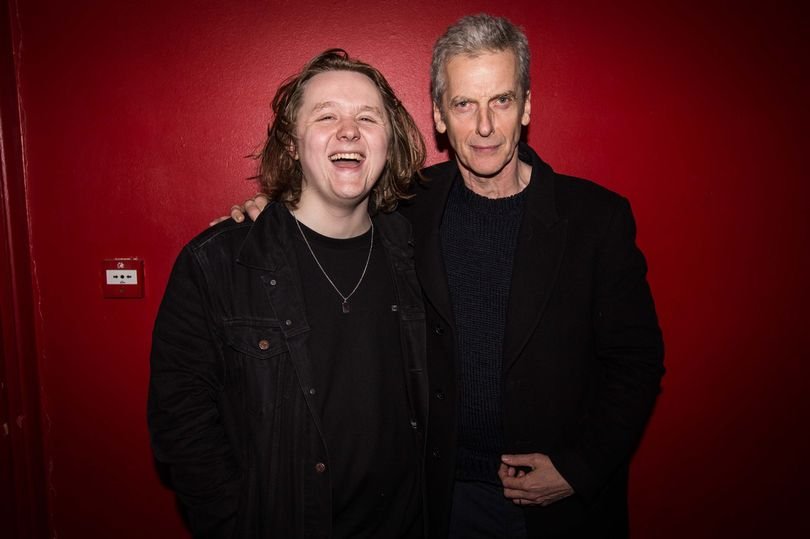 Nor is Peter his only illustrious relative; Lewis is also related to the physicist, Joseph Capaldi, who helped discover the Higgs Boson.
And if 'distant Scottish cousins' is sparking a vague memory in you, that might be because working on Doctor Who brought Karen Gillan together with her cousin, Caitlin Blackwood, who played the young Amelia Pond in The Eleventh Hour.
You can find out more about the work of Live Life Give Life by clicking here.