With recent news in Doctor Who Magazine and then with a brand new trailer airing just before Eurovision on 14th May 2023, fans have had it further confirmed by director Rachel Talalay that the monsters in an episode of the Doctor Who 60th anniversary celebrations will indeed be the Wrarth Warriors.
These creatures first featured in the Doctor Who Weekly comic strip, The Star Beast.
And with the recent news that the title for the first of the 60th anniversary specials will be The Star Beast, it's nice to have it finally confirmed that these are indeed the same monsters from that comic strip, along with Beep the Meep.
In a recent interview with Doctor Who Magazine, Talalay described the maddest moment on set from this special was when they were outside filming the Wrarth Warriors:
"There are these eight-foot-tall monsters on stilts, in massive plastic suits, who couldn't see a thing and could barely stand up… so a classic Doctor Who situation."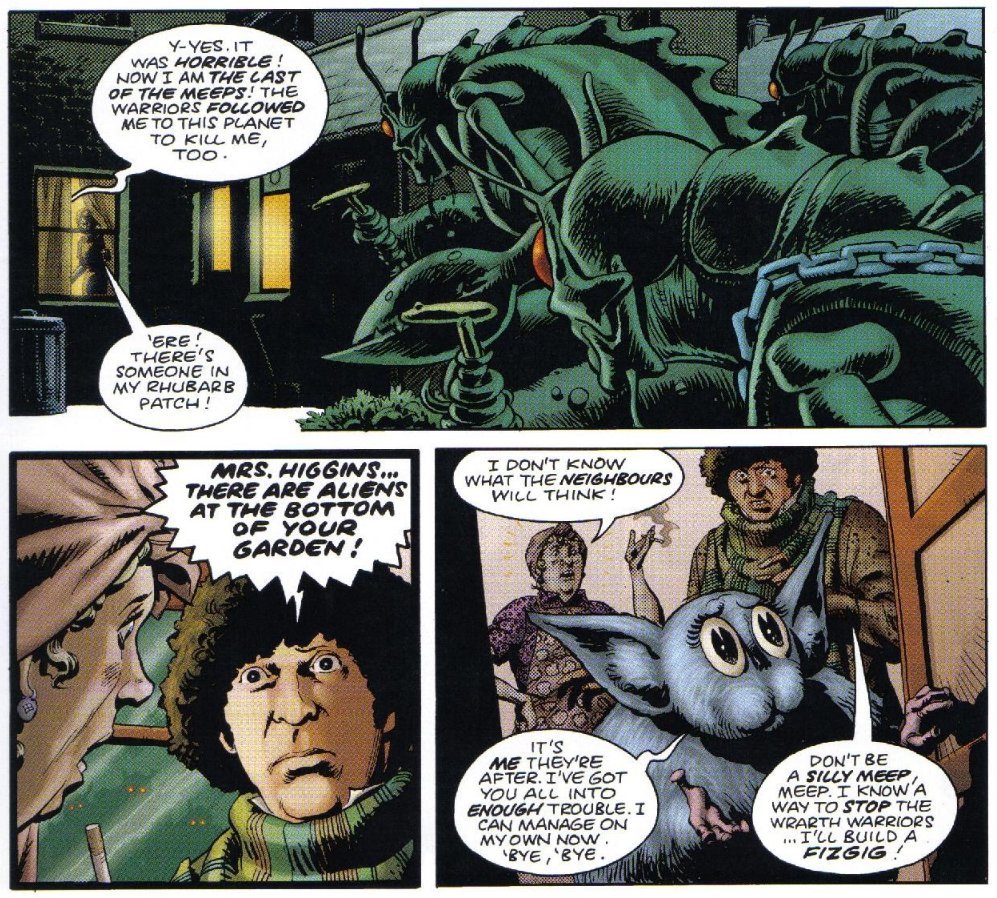 Apparently, David Tennant (aka the Fourteenth Doctor) wanted to take a picture with the monsters, and as a huge Who fan himself, it must have been really exciting to bring an adaptation of a very popular strip from Doctor Who Weekly to life — he had probably read it when he was a child! He commented on how much he'd missed the rubbery smell too…
While much of the plot for The Star Beast is being kept under wraps, the Wrarth Warriors work as a police force to capture the Meeps, so from the footage we've already seen, it would seem that Beep is hiding out on Earth, trying to evade them. But while he might look cute and cuddly, readers of the original comic strip (as well as listeners of a couple of Big Finish audios) will know he is anything but. And quite what he is going to have to do with, we assume, the Celestial Toymaker (or whoever Neil Patrick Harris is playing), we aren't sure of, as yet. Maybe it's going to be a fourth-wall-breaking moment and he's going to bring creatures to life from Doctor Who's own expanded universe, so anything from the comics, books, and audios could be up for grabs? That would be quite a cool way to celebrate the 60th!