Christmas wouldn't be Christmas without one of Mrs Baddeley's Plum Puddings! Well, ignoring plum pudding, Christmas wouldn't be Christmas without a spooky story.
For me, Christmas and horror go hand in hand, and it seems it's a feeling I share with Mark Gatiss who has penned another horror tale for Christmas 2021.
As well as his work with Doctor Who, Sherlock, and Dracula, he has adapted Crooked House in 2008, The Tractate Middoth in 2013, and two brilliant stories, The Dead Room in 2018 and Martin's Close in 2019.
This year will see him adapt the M.R James tale, The Mezzotint. Set in 1922, The Mezzotint sees Edward Williams receive an engraving of an unknown country house, with an impossible façade, a sweeping lawn and just, perhaps, something else?
In the original short story, the engraving changes every time someone else looks at it and it concerns the spirit of a dead poacher who was hung and is out for vengeance against the heirs of those who killed him.
Gatiss is a huge horror fan, and almost all of his horror stories have been excellent, so I'm expecting The Mezzotint to be another hit. Martin's Close, which starred Peter Capaldi, was the biggest hit for BBC4 in 2019, pulling in 1.5 million viewers. When announcing this new adaptation, the BBC said:
"Laced with M.R. James trademark terror, The Mezzotint will guarantee a chill in the air for viewers this Christmas"
Filming for The Mezzotint actually wrapped in February 2021. It stars Rory Kinnear, Robert Bathurst, Frances Barber, John Hopkins, Emma Cunniffe, Nikesh Patel, and Tommaso Di Vincenzo.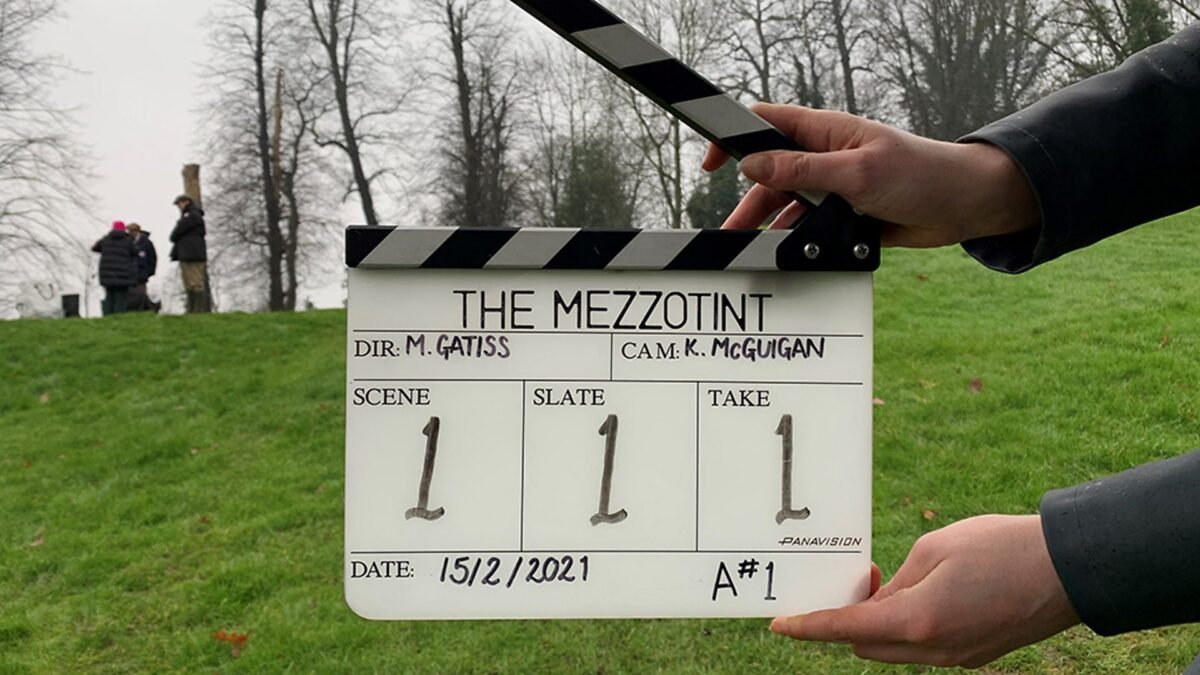 The Director of BBC Drama, Piers Wenger spoke highly of the cast and the production:
"I'm delighted that Mark Gatiss has assembled such an outstanding cast to conjure up another unmissable ghost story for BBC Two and iPlayer this Christmas. The Mezzotint is classic M.R. James, and the perfect slice of horror to thrill us this festive season."
I'm certainly looking forward to seeing Gatiss' latest adaptation; I thoroughly enjoyed The Dead Room and Martin's Close and Gatiss has done some amazing horror documentaries in the past including History of Horror, which can be seen on YouTube, The Haunting of M.R. James, and a recent documentary on the real story of Bram Stoker and Dracula's Legacy.
I'm sure this short story is in safe hands and will deliver a brilliantly scary Christmas tale.
The Mezzotint will air on BBC2 this Christmas.