Ahead of the game's release in October 2023, more details have been revealed about the decks available to buy for the Doctor Who Universes Beyond card game.
Alongside the other four revealed decks of cards, Blast from the Past, Timey-Wimey, Masters of Evil, and Paradox Power, now we've had Villainous Choice announced, a series of cards which force your opponents to make decisions rather than take action against you. The effect your card has against them is something that benefits you.
One example is the Davros card, which will not only make your opponents lose three life points on your next turn, but they also have the choice to either discard a card themselves or allow you to choose one.
Another card is Missy, who make your opponents either take damage or lets you pick another card and allow chaos to ensue as your turn continues.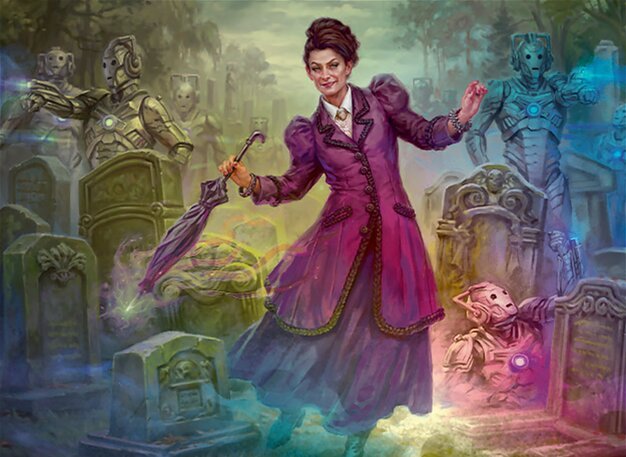 The game overall concerns collecting a number of artefacts and tokens, defining how long you can survive. There are a number of characters you can play as from all across the 60-year history of the show, including many of the Doctors and companions.
Originally famous for creating a highly successful Lord of the Rings card game, Wizards of the Coast have now collaborated with the BBC to create a Doctor Who card game in a similar vein, part of the Magic: The Gathering brand. It reminds me a lot of the Pokémon craze from the 1990s in how the cards interact with one another, causing damage to other players' decks and characters.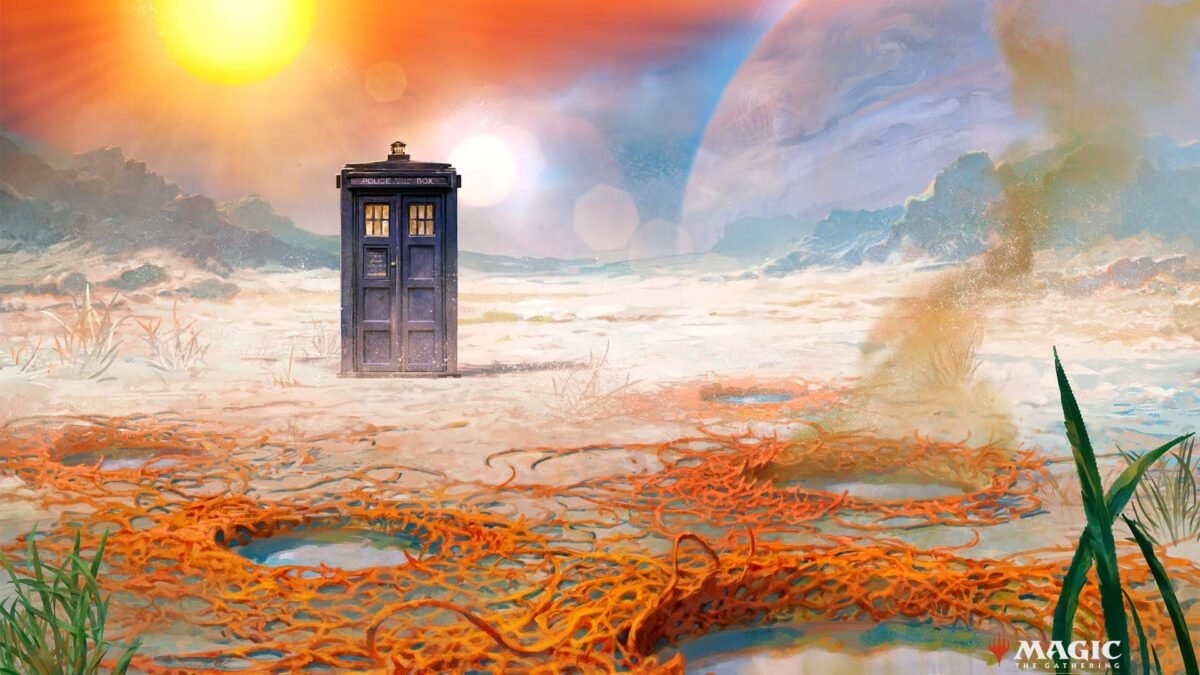 While it's not necessarily my cup of tea, the artwork unveiled for the cards has been stunning so far. Promotional art for this deck of cards include Scaroth in the place of the Mona Lisa and Duggan in the background (from City of Death), promising old monsters as well as the new villains — and depending on how popular this is, there will be more card decks to be revealed.
Set for release in October 2023, Doctor Who Universes Beyond is available to pre-order now.