Moris Farhi ̶ 'Musa' to his friends ̶ died on Tuesday at his home in Hove. He was 84.
Moris was born to a Sephardic Jewish family in Ankara, Turkey, in 1935. At 19, he graduated with a B.A. in Humanities from Istanbul University before moving to London to begin training at the Royal Academy of Dramatic Art (RADA). He then embarked on a brief acting career before turning to writing.
Moris became an acclaimed and award-winning screenwriter, playwright, and novelist. His two most respected novels were his epics, Children of the Rainbow (1999) and Journey Through the Wilderness (2002); the former recounting the life of 'Branko' who is born in Auschwitz and embarks on a quest to find the 'Gypsy Bible' and a mythical homeland for his people. Moris described himself as a Gypsy and, at a conference in 2012, recalled his inspiration for the novel: meeting an Auschwitz survivor who, speaking of the estimated 19,000 Roma who were murdered there, said, "the world once tried to destroy all that we contain: music, colour, poetry, beauty. They tried to destroy it and they never managed. We're still here."
Moris was a long-standing and active member of PEN International, the global advocacy group that campaigns in defence of writers persecuted or imprisoned by repressive regimes. For many years, Moris chaired the Writers in Prison Committee at both PEN International and English PEN. In 2001, he was awarded an MBE for services to literature. Moris was deeply committed to defending human rights, particularly of Turkish writers and of the Roma communities.
Moris's connection to Doctor Who was an odd one; in that he was known for two scripts from the early Hartnell era that were never made: Farewell, Great Macedon and The Yellow Arc of Fragrance. Both stories had long intrigued Doctor Who fans and the former was eventually adapted by Big Finish in a production starring William Russell, Carole Ann Ford, and John Dorney. In it, the Doctor, Ian, and Barbara meet Alexander the Great in the Hanging Gardens of Babylon in 323AD (you can order the story here, as part of a boxed set).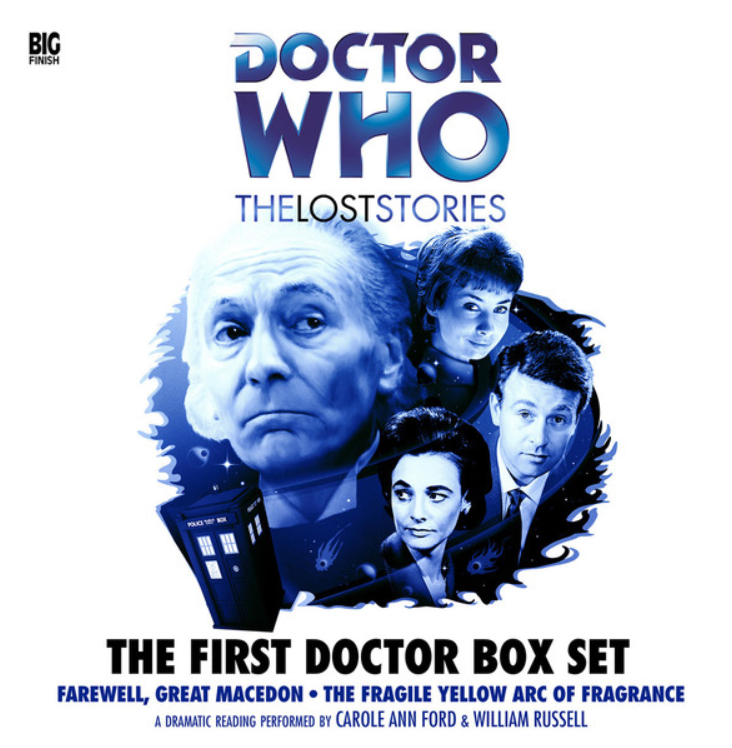 Moris's world touched the Doctor's only briefly, but his was a rich, creative adamant life. Sara Whyatt, former Director of PEN International's Writers in Prison Committee, called her colleague a "poet, writer and lover of human kind, fighter for a free world… My beloved friend, inspiration, co-conspirator, teller of marvellous tales, and so much more…"
Moris's funeral will be held in Brighton, next week. A memorial service in London is planned for later in 2019.
Our thoughts go out to his family and friends.