Titan has revealed the latest Thirteenth Doctor figurines exclusive to this year's New York Comic Con, designs based on looks she sported in the Doctor Who Series 11 episodes, Rosa and Kerblam!.
These Kawaii TITANS vinyls will be available in very limited numbers at Titan Entertainment Booth #2142 at the NYCC, which takes place from Thursday 3rd to Sunday 6th October 2019.
The first design is based on Jodie Whittaker in Kerblam!, last year's examination of retailing conglomerates – a satire, perhaps, of one in particular which we won't name right now but suffice to say, said retailer is currently in its Prime.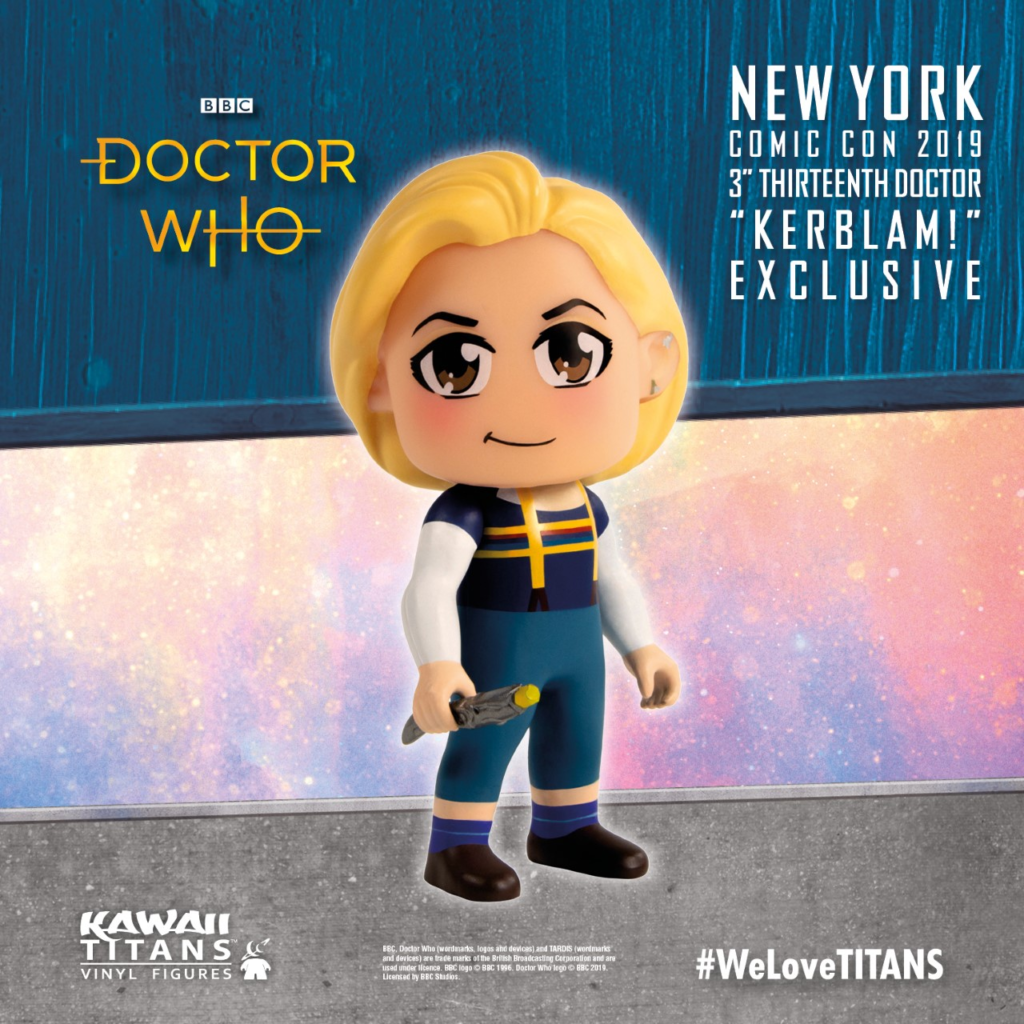 The second exclusive is based on Rosa, in which the Doctor and her companions meet Rosa Parks in Alabama in 1955.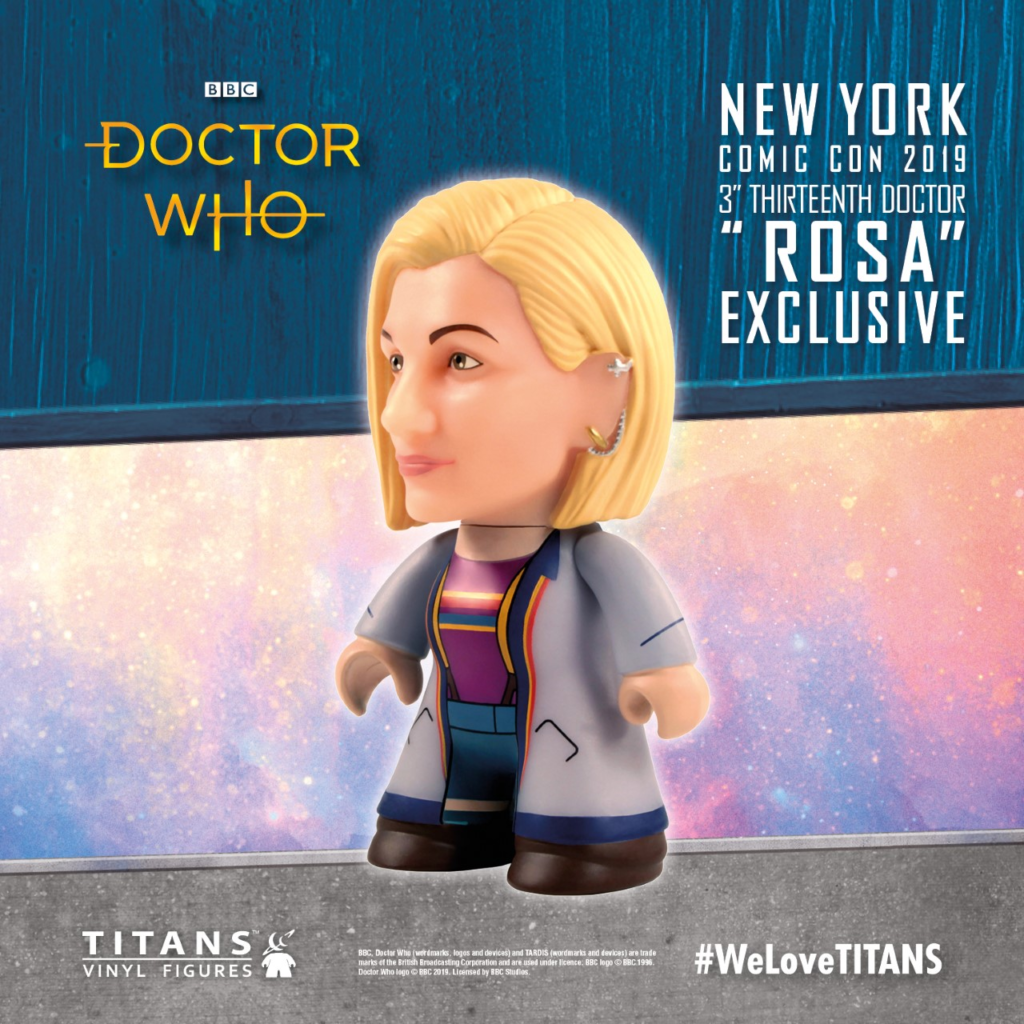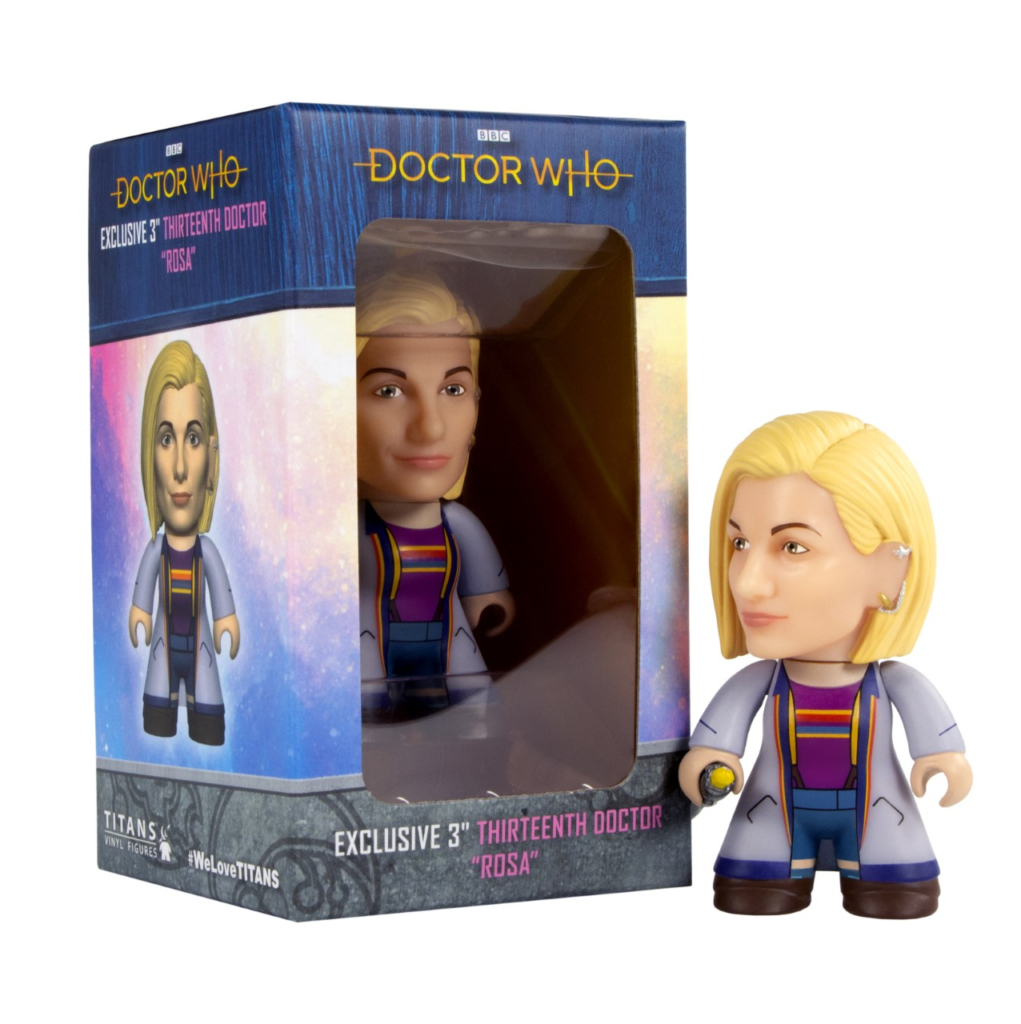 This year's New York Comic Con boasts a host of talented folk, including: Alex Maleev (Daredevil), Al Ewing (The Eleventh Doctor), Ben Oliver (Batman Beyond), Bob Hall (West Coast Avengers), Brian Stelfreeze (Black Panther), Cara McGee (Dodge City), Chris Claremont (X-Men), Christopher Jones (The Third Doctor), David Finch (Moon Knight), Erica Henderson (Jughead), Jim Stalin (The Infinity Gauntlet), Jody Houser (The Thirteenth Doctor), John Romita Jr. (The Amazing Spider-Man), Joyce Chin (Tomb Raider), Marjorie Liu (Han Solo), Megan Lara (Firefly Art Nouveau), Olivier Coipel (Thor), Sandra Hope (Superman), and Tom King (Vision).
The NYCC takes place from Thursday 3rd to Sunday 6th October 2019 at the Javits Centre.