Chris Chibnall and the 'Fam' have been speaking to the Radio Times ahead of Doctor Who's return on New Year's Day. They've been talking about the direction of the new series and how they feel now they all have a season under their belts.
As Chibnall reports, Series 11 brought a level of pressure that they haven't felt with Series 12 because there was so much change. 'Launching Jodie, launching a whole new family of companions, a new look, a new composer – it was a whole new team last year,' says Chibnall.
And just the pressure of being the first female Doctor – there was no way we were going to let that fail. That was the pressure. There was no way we were going to let people say, as a female Doctor it's rubbish.
Tosin Cole (Ryan) echoes this, saying that, 'Last year was new showrunner, new Doctor, new companions, new time of the show, so everything was just brand new – now that we've done that, everyone survived, everyone's OK, the fans have loved it'.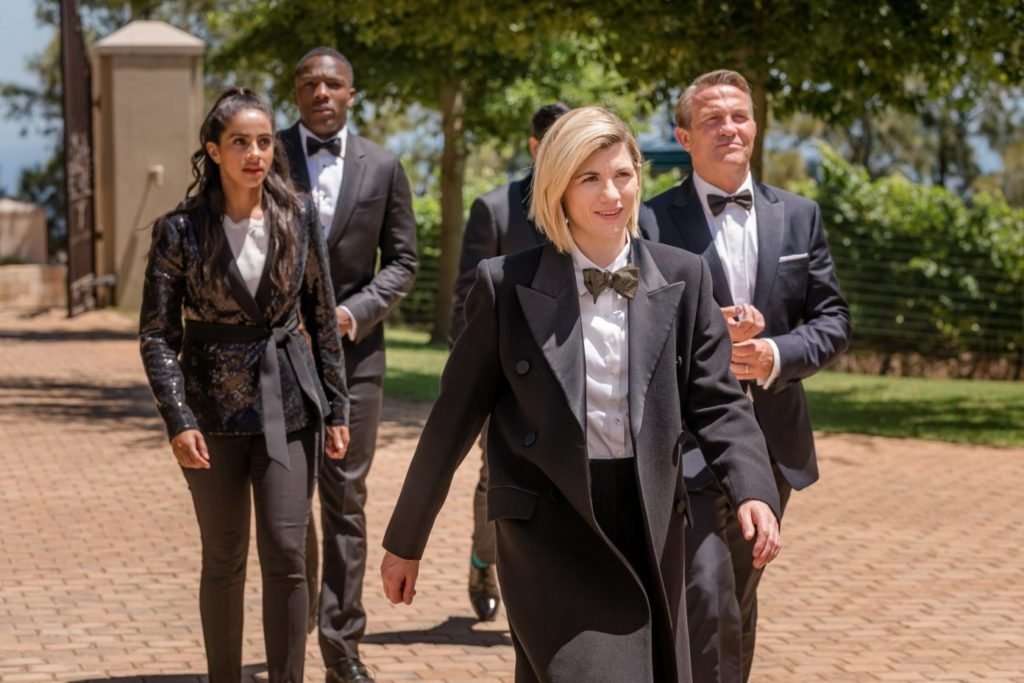 This may seem complacent to some, but then a Radio Times interview is hardly the space for pitiless introspection and robust analysis of online fan commentary. There have been a sizable number of fans who did not enjoy and did indeed think it was 'rubbish'. And we know that a hardcore of commenters have yet to reconcile themselves to a female Doctor. Against that, however, the show appears to have won favour with the wider public, with solid ratings, plenty of critical praise, and a fistful of awards or nominations.
Perhaps alluding to some of the show's more vociferous critics, Jodie Whittaker is wise in her words. That each generation entrusted with Doctor Who must, in the end, make the show as they see best, just as their predecessors did:
It is a show that's run for so many years and with history and hindsight, there's bits people love, and bits people don't love… But you can't cater for all that, you've just go to tell the stories you want to tell.
Doctor Who will be back on New Year's Day at 18.55 on BBC One with the first of a two-part story, Spyfall.