Chris Chibnall has confirmed that Series 12 will include a meeting between the Doctor and the legendary author, Mary Shelley.
The Haunting of Villa Diodati will centre on the three day period in June 1816 when three great Romantic writers of the age, Lord George Byron, Percy Bysshe Shelley, and his future wife, Mary Godwin (played by Lili Miller, below), spent time in a villa on Lake Geneva (the Brigadier was nowhere to be seen, alas). They were joined by Byron's personal physician, John Polidori, and Godwin's stepsister, Claire Clairmont.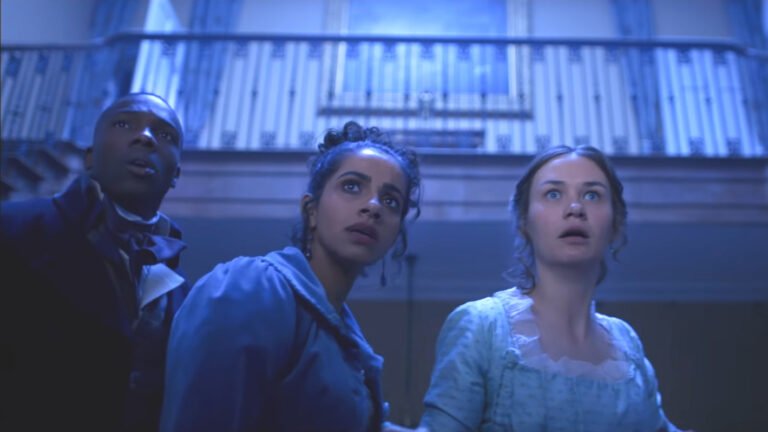 When several days of intense rain kept them in the villa, the five whiled the hours away reading horror stories, with Byron, Shelley, and Godwin having a competition to each write their own. The most notable result of this competition would be arguably the first-ever work of science fiction: Mary Shelley's novel Frankenstein, or The Modern Prometheus.
Much of the inspiration for Frankenstein came from Shelley's recent travels. She had spent much of the previous year journeying through Europe, including along the river Rhine in Germany, before stopping awhile in Gernsheim, just a few miles from Frankenstein Castle. She then journeyed on to the region of Geneva, Switzerland, where much of the story takes place. The result of her travels and her imagination is one of the great gothic novels: a timeless story retold and reimagined countless times by the generations since (who still think 'Frankenstein' is the name of the monster).
The episode is written by Maxine Alderton, who has previously written for CBBC's The Worst Witch and ITV's Emmerdale (which also gifted us Frazer Hines and Jenna Coleman). She has won a Yorkshire RTS award for Best Writer, as well as being twice nominated for a Writers' Guild award. Alderton's brief, as Chibnall has stated, is part of an agenda for introducing the Doctor to historical celebrities:
We do have a list – so yeah, Tesla was absolutely on the list, and we go meet Lord Byron and Mary Shelley later on in the series. Maxine Alderton wrote that episode, she's a massive aficionado of the romantics, and it's [set on] that night when Shelley was writing Frankenstein… so, yeah, you're always looking how you can drop these figures in, in unexpected ways.
And, as one might expect, it's not just a clutch of Romantics lurking by the lake. If it's true that the Merthyr Mawr Estate stood in for the Villa Diodati, then it's likely that the Cyberman seen there will also feature and this, presumably, is the 'lone Cyberman' that Jack Harkness warmed 'The Fam' about in Fugitive of the Judoon.
The Haunting of Villa Diodati, episode 8 of Doctor Who Series 12, will be broadcast on 16th February on BBC One.