Long before the name 'The Avengers' resulted in high-octane cinema action with Iron Man, Captain America, and Thor, The Avengers meant 'bowler hats and kinky boots', it meant 'Mrs Peel, we're needed', it meant John Steed and Emma Peel.
Looking back at that period of television – The Prisoner, The Champions, The Man from U.N.C.L.E., and The Saint – I don't think there is a series that screams the Sixties more than the glamourous affair that was The Avengers. No other show seemed to have the same sense of fun as The Avengers.
The programme also shares a number of connections with Doctor Who, as the creation of Sydney Newman in 1961 who would later co-create Who with Verity Lambert. Writers like Terry Nation (The Daleks) and Malcolm Hulke (Doctor Who and the Silurians) would pen episodes and stars like the Second and Third Doctors, Patrick Troughton and Jon Pertwee respectively, would guest star in various roles over the course of its 9-year original run.
While many people grew up watching the Emma Peel era, the show actually came to life in 1961 in a much grittier way and was a vessel for star, Ian Hendry to build his career. The opening episode, Hot Snow, sees Hendry's character, Dr. David Keel, hunting down his fiancée's killers in an effort to avenge her death, hence the name, The Avengers. Like much of the early years for Doctor Who, The Avengers suffered the great purge and much of its first series is missing, possibly never to be found, though in 2016 the episode, Tunnel of Fear, was found in the hands of a private collector. Out of the first series, only three episodes, Girl on the Trapeze, The Frighteners, and Tunnel of Fear exist in their entirety. Only the first 15 minutes of Hot Snow can be watched.
The contrast between Series 1 and 2 is quite startling. The campy fun of the later series is non-existent and to help with the grittier feel, John Steed wears trench-coats, a long way away from the Saville Row suits he was famous for. It isn't until we get to The Frighteners, that we begin to see the Steed we all know and love. In fact, Steed wasn't the star of the show; it was about Keel, and Steed was his trusty sidekick. It was all set to change quickly though as John Steed, played by Patrick Macnee would prove to be more popular than the main character and when Hendry unexpectedly quit the show, Macnee suddenly found himself propelled into the limelight.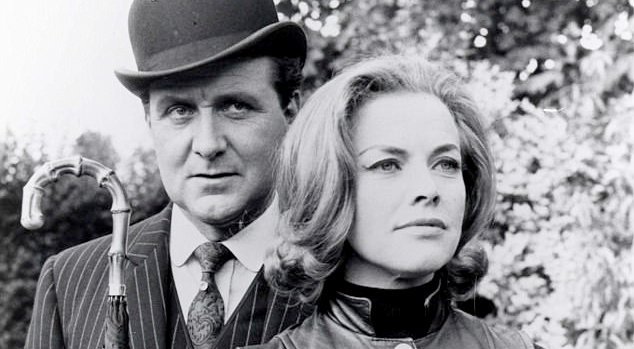 With David Keel having left, The Avengers would begin to introduce a continuing change of sidekicks. First off was Honor Blackman's Cathy Gale who felt like a real breath of fresh air as the show gradually began to change and evolve into the campier television series that it would gradually become. At the time, Cathy Gale was a different type of female character on television: she was intelligent, independent, confident, and more than capable of taking care of herself, knocking out henchmen left, right, and centre. In one case, that was literal – she accidentally knocked out a stunt man with a spade.
Stardom was calling Blackman though and she departed after the third series, to star in the Bond film, Goldfinger. Perhaps the most famous Avengers character entered the fray – Diana Rigg as Emma Peel. It's the Emma Peel years that most people remember. And I think rightly so: Macnee and Rigg have a chemistry that didn't exist with any of the other characters. Emma Peel was another great female character for Sixties television. Like Gale, she was independent, intelligent, stylish, and could dish out karate chops to anyone who deserved it.
It was also in 1966 when the now iconic title sequence aired. Series 5 was also shown in colour for the first time on British television. This also meant that the show could be sold to an American audience, mainly because colour television had been a thing in America throughout much of the Sixties. Since its original run, The Avengers has gone on to enjoy reruns through the '70s, '80s, and, most recently, a couple of years ago on BBC Four.
Perhaps one of the most iconic villains of the series were the Cybernaughts, a cross between robots and crash-test dummies. Despite only being featured in two episodes of the main show and one in the later spin-off, The New Avengers, the Cybernaughts stuck in the mind of British viewers ever since. Other memorable episodes include A Touch of Brimstone which famously saw Diana Rigg don a choker, knee high leather boots, and a whip in a rather risqué outing for '60s television. There was a brilliant movie episode, called Epic, and a Triffid's-esque outing, The Maneater of Surrey Green, a story that probably inspired the future Doctor Who story, The Seeds of Doom.
Jon Pertwee would star as the Brigadier in an episode called From Venus With Love, while our beloved Brigadier, Nicholas Courtney would star in Mission Highly Improbable, which saw Steed and Mrs. Peel shrunk down.
Diana Rigg left the series as 1968 came to its conclusion as did the producers at the time, to be replaced by John Bryce who signed his then-girlfriend, Linda Thorson up as the new Avengers-girl, Tara King. It takes the series a little while for things to pick up with Tara, and due to some financial issues behind the scenes, as well as a falling viewership in America, The Avengers was cancelled in 1969.
But the seventh and final series was still pretty enjoyable. As well as a great finale for Emma Peel in Forget me Knot, we get to know the organisation that Steed and Co have worked for over the years and met his boss, called Mother. Other great episodes include (Stop Me If You've Heard This One Before) But There Were These Two Fellers; Fog, which saw Steed and King investigating a series of killers they believed meant that Jack the Ripper had come to life; and The Rotters.
While Tara King might not have been as great as Emma Peel, Diana Rigg was always going to be a tough act to follow. King's character was supposed to be fresh out of spy-school and looked to Steed as a mentor as much as she did her friend. As a result, their relationship was different: she was designed to be more naïve, but that didn't mean that she couldn't stand shoulder-to-shoulder with her predecessors. In Forget Me Knot, it's Emma Peel who suggests to Steed he takes Tara on, so she saw something there. Personally, while the series does take a little dip, I like Tara King, and while some fans criticise the character as the reason the show didn't make it into the 1970s properly, I think that you need to look at some of the backstage problems.
The Avengers has always been a special programme to me. I used to watch the spin-off series, The New Avengers which saw Steed, this time partnered with Joanna Lumley's Purdy and Gareth Hunt's Mike Gambit, with my father before he passed away. So the world of The Avengers has always meant a lot and, it would appear, to the British public – when the Marvel movie, The Avengers, was released in our cinemas, it had to be renamed Avengers: Assemble to avoid confusion with this 1960s television series!
In 1998, a feature film starring Ralph Fiennes as Steed and Uma Thurman as Emma Peel was released. It was met with severe critical and fan reception and while I've never thought it was too bad – it does capture the quintessential Sixties feel of the original television series – I'm not sure where it went wrong. The antagonist's plan feels right out of the television series but I think it's the casting that might have been the biggest misstep, as the whole movie feels like they have no idea what The Avengers is. Perhaps it's best to forget the 1998 movie ever existed for now, but with over 30 minutes of additional footage having been removed from the final film, an extended cut may be needed to really appreciate it.
With a legacy as long lasting as The Avengers, it's surprising that the show hasn't enjoyed a reboot in the last few years. People have conflicting feelings about reboots but I think that it's ripe for a modern retelling.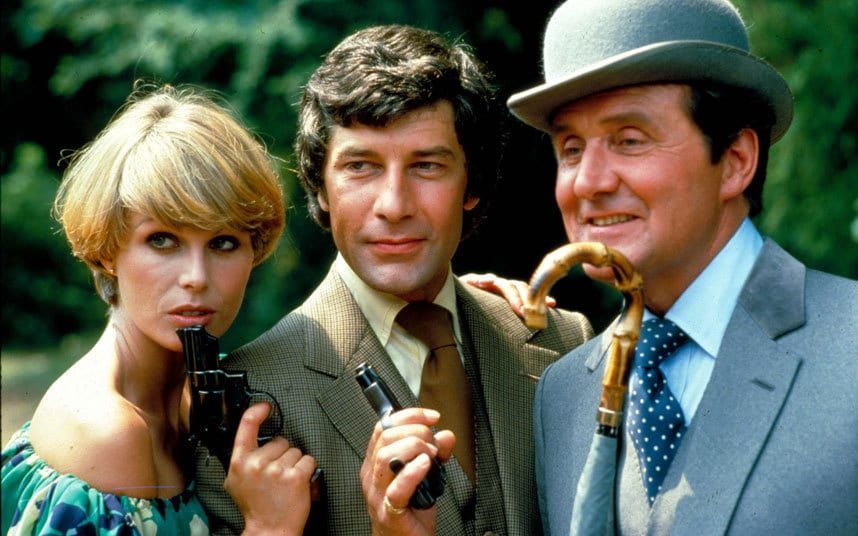 A man called Steed who works for a mysterious government organisation is investigating strange goings on at a company. A young woman who works for the company begins to suspect that something's not right; numbers don't add up; people are going missing. She and Steed team up to take down the business owner. Thus the Avengers are born again!
If you're looking for a show to enjoy during lockdown, then The Avengers is ideal. It's fun, it's bold, it's camper than Christmas, and there are some truly fantastic episodes. And with a changing cast of characters every few years, much like Doctor Who, if you aren't feeling one era, you can always move onto the next. Plus, you can also enjoy the 1970s spin-off, The New Avengers, which takes the series back to basics.
Every series of The Avengers is currently available on DVD with series 4, 5, and 6 are available on Blu-ray. The Cybernaught trilogy also recently got the Blu-ray treatment too. But I suspect you can also find them on YouTube!