New Doctor Who action figurine sets have been announced, exclusive to B&M stores in the UK, including a special release pairing the Fifth Doctor with his TARDIS, circa The Visitation.
They'll be available in the UK from early October. US fans will be able to buy them from mid-October via The Official North America Doctor Who Store, and Amazon.
Each set includes detailed 5.5″ scale figures featuring multiple points of articulation and come presented in 'classic' Doctor Who packaging.
First up is the updated Fifth Doctor and TARDIS Set based on 1982's The Visitation, as seen above. And isn't that a gorgeous TARDIS?!
The Companions of the Third and Fourth Doctor Set features new figures of Sarah Jane Smith (Elisabeth Sladen) and both TV incarnations of Romana, i.e. Mary Tamm and Lalla Ward. Sarah's in her outfit from The Monster of Peladon, the First Romana from The Power of Kroll, and Ward's Romana from The Horns of Nimon.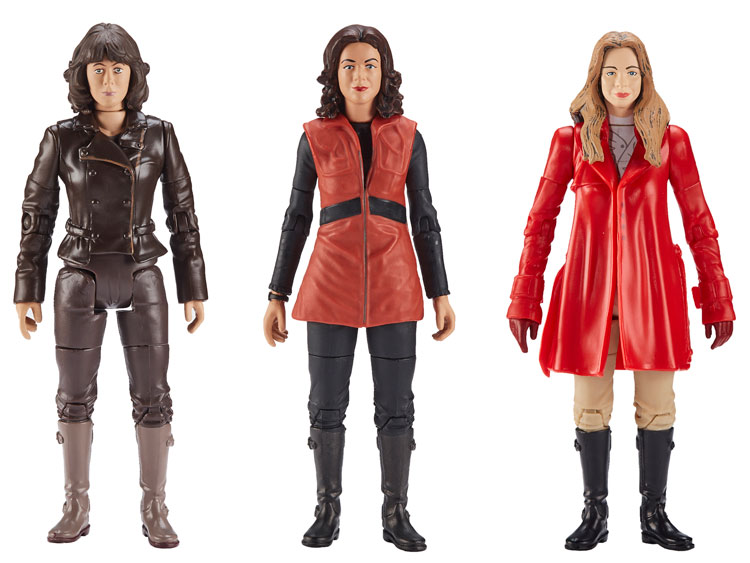 The Friends of the Thirteenth Doctor Set follows, with updated figures of companions, Yasmin Khan, Ryan Sinclair, and Graham O'Brien.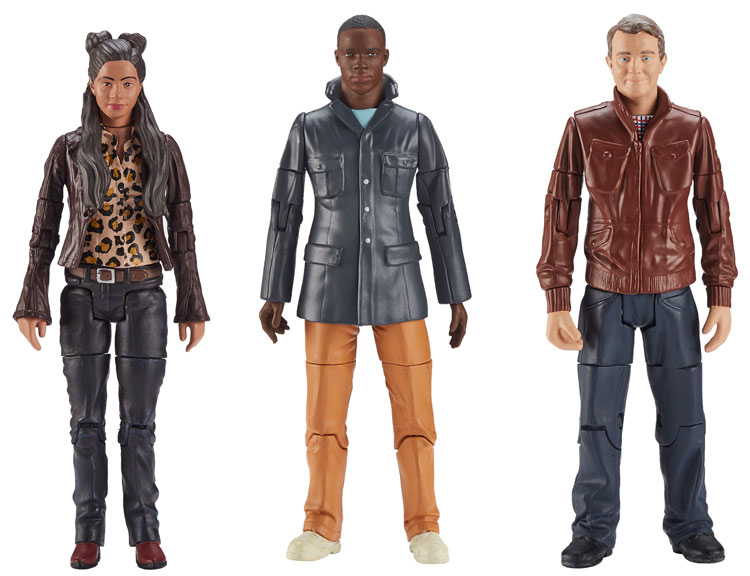 Next up is the Terror of the Zygons Set, with the Fourth Doctor decked out in tartan scarf and Tam 'O' Shanter hat. He's accompanied by Sergeant Benton in camouflage fatigues, and an additional UNIT soldier… which looks like Mike Yates with a moustache.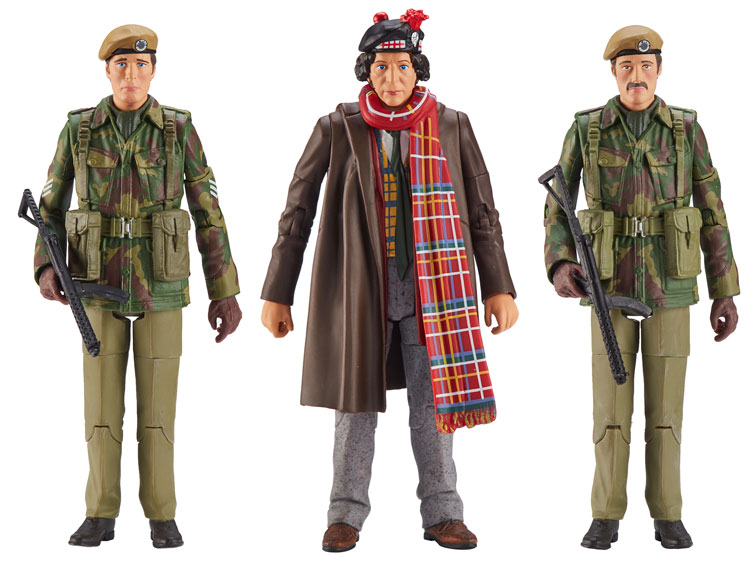 Finally, Character Options will release the next two History of the Daleks Sets.
The first Twin Dalek Set and features the Daleks as seen in The Chase.
One model is based on the Daleks borrowed from the Doctor Who and the Daleks film, which appears in the Dalek Control room sequences of Episode 3, while the other is a silver drone Dalek.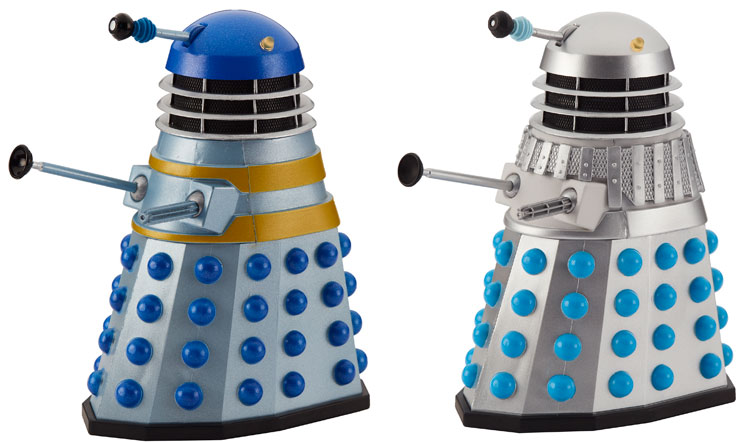 The Daleks' Collector Set #4 features two Daleks as seen in The Daleks' Master Plan – the Black Dalek with Grey shoulders, a silver neck bin and silver solar struts, alongside one of the Silver Drones seen in the jungle sequences clearing foliage with a flame thrower attachment.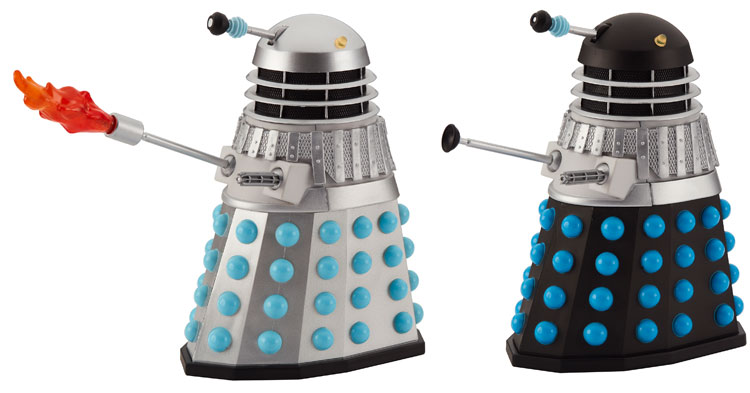 Al Dewar, Character Options' Creative Director, said:
"This is another first for the Doctor Who line and good new for the fans in what has been a difficult year. We are delighted therefore to announce this full second wave of figures being released which has comes in addition to our recent Internet exclusive. "We were determined to give the fans something exciting and again hopefully we have genuinely surprised them with the new additions that have been coupled with some of our previous released figures. The inclusion of a new Fourth Doctor, Sarah and Romana 1 will hopefully surprise everyone in what is an astounding number of new figures this year and hopefully we will continue to exceed the expectations of fans and collectors alike."
Will you be venturing out to collect these action figurines?