A new film celebrating the life of Delia Derbyshire is to premiere at the London Film Festival. Delia Derbyshire: The Myths & The Legendary Tapes is a cinematic biopic written by, directed by, and starring Caroline Catz, with collaboration from the Avant-Garde musician and performance artist, Cosi Fanni Tutti. The film has been produced by long-time Ben Wheatley collaborator Andy Starke, who has worked on Duke of Burgundy, A Field in England, Kill List, and Sightseers.
The film is a life story told through sound. Derbyshire's own musical creations are featured alongside a soundtrack by Fanni Tutti and Catz drawn from Delia's posthumously discovered 'Attic Tapes.' These 267 reel-to-reel tapes (along with a thousand papers) were entrusted to classic Doctor Who composer Mark Ayres and digitised in 2007. As Catz says of the material,
Having spent time at Delia's archive at John Rylands Library in Manchester and watching the archive grow over the years, it struck me that the clues to Delia's life, and perhaps what she really wanted us to know about her, lay in the recordings she left behind. I thought it would be interesting to explore the archive through performance and the construction of a film soundtrack, combining the unfiltered fragments from this amazing resource to conjure an imagined landscape of Delia's life based on the evidence we found therein.
Derbyshire was a working-class Coventry girl, born in 1937, who went on to read mathematics and music at Cambridge. In 1960, after being turned down for a job at Decca Records (who 'didn't employ women in the studio'), she became a trainee BBC studio manager before, in 1962, beginning a 'temporary' attachment to the BBC's legendary Radiophonic Workshop that would last a decade. It was in June 1963 that Derbyshire was tasked with realising Ron Grainer's simple composition for Doctor Who. Derbyshire then spent weeks crafting with rudimentary analogue equipment what might take mere hours today. The result was a piece of pure electronica that remains as charismatic and timeless today as it was six decades ago.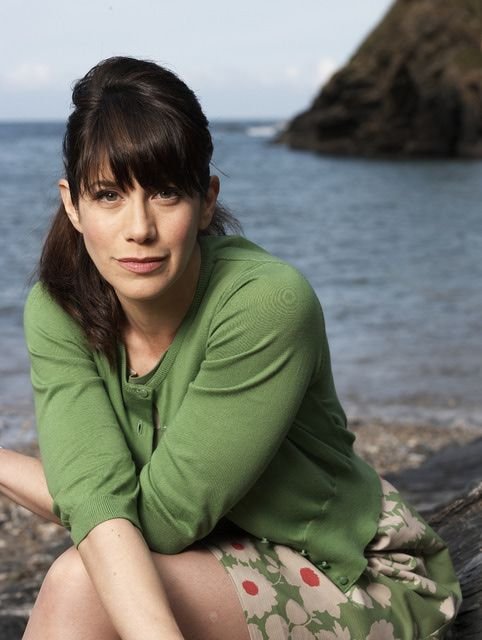 After Who, Derbyshire gained standing within the Workshop, producing an abundance of outstanding creations, but she eventually quit in frustration with its restrictions. She went on to create a film soundtrack for Yoko Ono, hallucinogenic soundscapes for Peter Hall, music for festivals, and co-created the album, An Electric Storm.
In the '70s, Derbyshire left the business, going on to work in a bookshop, an art gallery, and, in Cumbria, for years as the 'the best pipeline radio operator ever.' Her music would have a renaissance in the '90s with covers by groups including Add N to (X), Sonic Boom, Aphex Twin, and The Chemical Brothers. Her later life was marred by chronic alcoholism and she died from renal failure in July 2001, aged just 64. Her hometown Coventry named a street after her in November 2016, the 'Derbyshire Way' and, in 2017, Sixth Doctor Colin Baker and Nicola Bryant (Peri Brown) unveiled a blue plaque in her honour at her former Coventry home. Later that year, this 'sculptress of sound' was awarded a posthumous honorary doctorate by Coventry University, where there is a plaque and a mural of her on their Ellen Terry Building.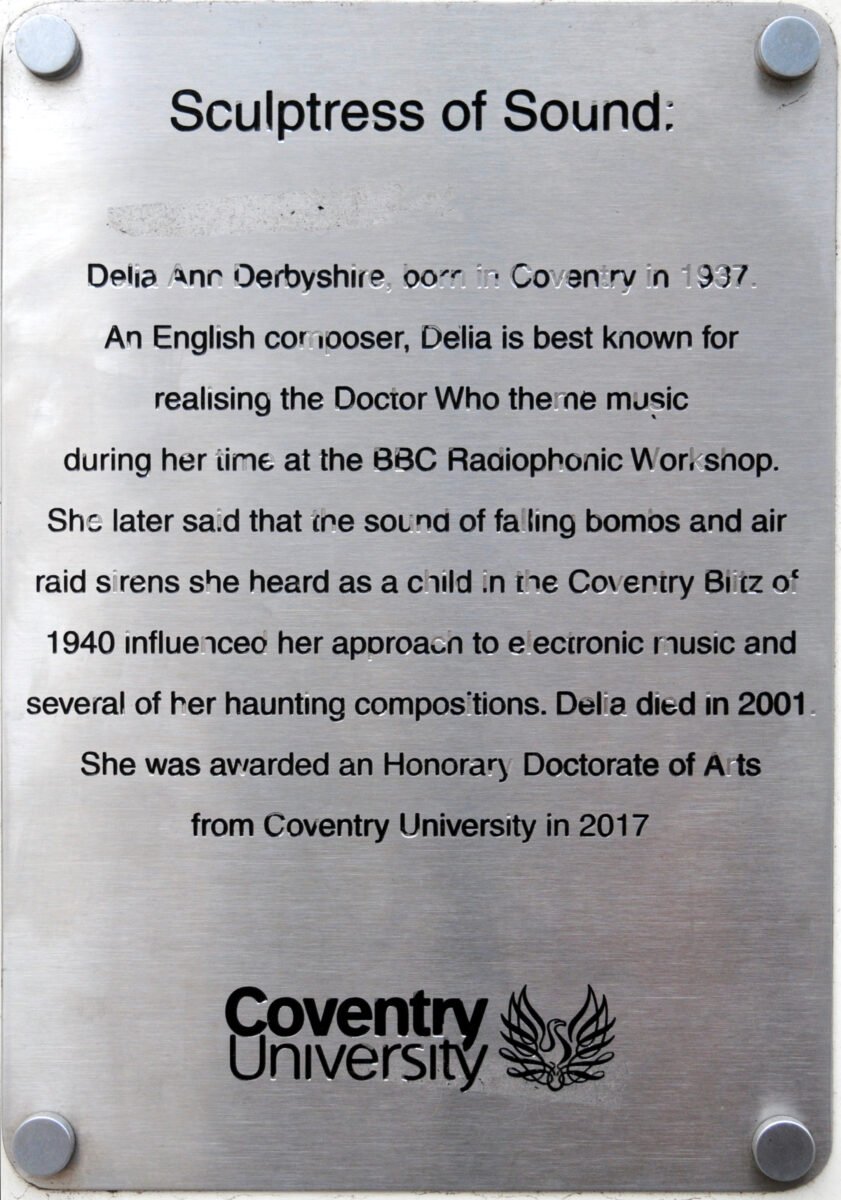 Catz is proud that she has produced a work that is innovative and distinctive, two qualities that Derbyshire possessed in admirably full measure. Featuring a rich archive, interviews, fictional embodiment and Cosey Fanni Tutti's 'psycho-sonic channelling,' she 'traces acoustic pathways on her archeological dig into Derbyshire's resonant life.'
Rather than make a simply linear biopic, I wanted to probe themes that seemed to be present in Delia's life, and Delia's poetic collages of atmospheric soundscapes appear to be intriguing expressions of her inner life. The resulting film is a portrait of Delia filtered through a mix of observation and imagination, with the premise that no single perspective would be sufficient to gain a true understanding of her, replacing the rigidity of a biopic style with something more mysterious and lyrical.
Delia Derbyshire: The Myths & The Legendary Tapes will premiere at the BFI London Film Festival and will be available on BFI Player from 18:30 BST, Thursday 15th October 2020 to 18:30 BST, Sunday 18th October 2020.