The mercurial actor and comedian, John Sessions, has died from a heart condition at 67. Despite never achieving the fame of his contemporaries, he was a remarkable talent, including a gifted mimic, who has left us some exceptional performances.
Sessions was born John Marshall in Largs, Ayrshire, in 1953. Three years later, his family left Scotland for England, eventually settling in St Albans. His father, John, was a gas engineer and Protestant. His mother, Esmé, was a Glaswegian Catholic who was ostracised by her family for marrying outside her religion. John was one of twins, having a sister, Maggie; and both had a brother, Bill, who was 12 years their senior.
Sessions Jnr attended the Verulean school in St Albans and, as per the cliché, began entertaining his friends and teachers with impressions (including of the hugely popular proto-rock star Lonnie Donegan). Later, he went to Bangor University to read English, with the aim of becoming a teacher. From there, he left for Ontario to pursue a PhD. But that didn't work out: he found Canada too cold and, after having written '200 pages of rubbish' on the poet John Cowper Powys, in 1979 he returned to the UK and enrolled at RADA.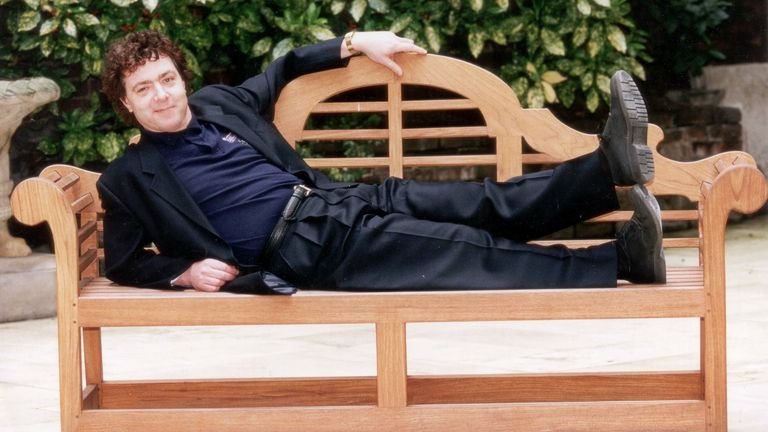 In the 1980s, Sessions was a member of the 'alternative comedy' revolution, always in the photo if infrequently its subject. He performed on the circuit with the likes of French and Saunders and provided voices for the original incarnation of the satirical puppet show, Spitting Image.
In 1988, Sessions found fertile ground in the early days of the improvisational comedy show, Whose Line Is It Anyway?, which ran first on BBC Radio 4 and then for ten years on Channel 4. It was here that Sessions could showcase the full gamut of his literary education, drawing on influences as diverse as Hemingway, Pinter, and Kundera.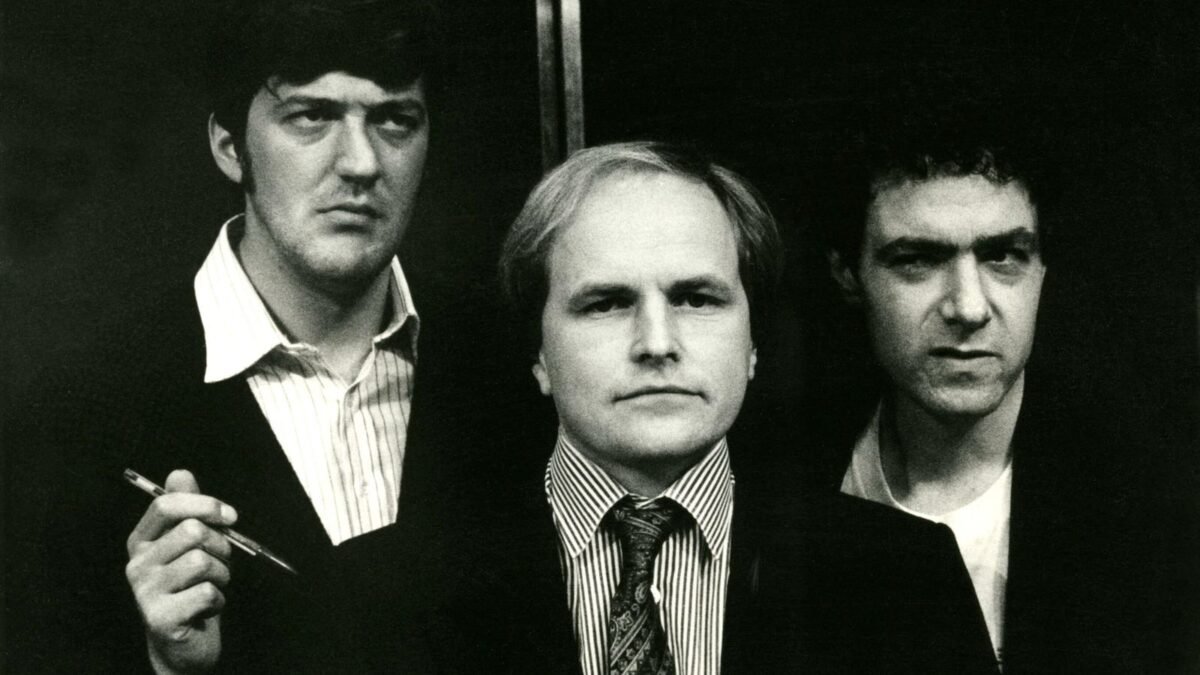 Sessions with Stephen Fry (left) and Whose Line… host, Clive Anderson.
It was Whose Line… that finally gave Sessions public profile, but it's probably fair to say that it forged his public image of bumptious conceit. He had a quicksilver, well-stocked mind and wasn't reticent about showing it. Indeed, it's been speculated that he needed to show it, to continually lay the ghost of his frustrated academic aspirations. Whatever the case, as he put it himself, people often thought of him as an 'infuriating' 'smart aleck'. Such was his reputation among his colleagues, that he held the dubious distinction of being the only personality to have both worked on Spitting Image and to have been sent up by it:
"Suddenly on the telly I saw this brilliant puppet with this funny tie and baggy cheeks, and it was me going up my ass. That was quite scary. I thought, 'Am I going up my ass?'"
Sessions would go on to have what he later described as a 'twinkly couple of years' on TV, with John Sessions' Tall Tales (1991) and John Sessions' Likely Stories (1994). But then he began to 'run out of steam'. As he later admitted, he had never been good at managing his career but also, as he got older, he became less confident and lost his way. Luckily, he found it again in the late '90s, when he co-created and starred in Stella Street (1997-2001). In this comedy, the conceit was that major Hollywood stars all lived everyday lives on a street in Surbiton. Sessions, Phil Cornwell, and Ronni Ancona gleefully sent up celebrities as diverse as Marlon Brando, Yoko Ono, Michael Caine, Jack Nicholson, John Thaw, Wilfred Bramble, Mick Jagger, and Keef Richards.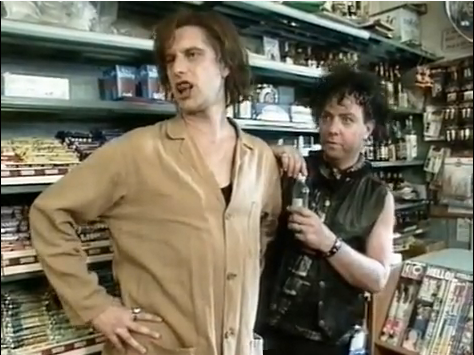 Cornwell as Mick Jagger and Sessions as Keef Richards in Stella Street.
In the 2000s, Sessions was seen in small but well-received roles in films and on TV. He arguably stole the show as Dr Prunesquallor, the royal physician to the House of Groan in the 2000 adaptation of Mervyn Peake's Gormenghast and guested on a roster of maintream favourites, such as Judge John Deed, Midsomer Murders, and Outnumbered.
He made a few minor visits to the Doctor Who universe: as General Tannis in the 2001 webisode Death Comes to Time, a handful of Big Finish stories, and as the voice of 'Gus' in Series 8's Mummy on the Orient Express.
Sessions also made 10 appearances on the British quiz show, QI, an ideal forum for his idiosyncratic erudition, where he was one of the few guests who could make Stephen Fry look unlettered. On the big screen, he showed off his mimicry with excellent embodiments of Geoffrey Howe in Margaret (2009), Harold Wilson in Made in Dagenham (2010), Ted Heath in The Iron Lady (2011), and Arthur Lowe in The Dad's Army Story (2015).
Despite these achievements, there was a sense that Sessions never fulfilled his potential, that he remained the dilettante unable to apply himself fully to any particular career. He had aimed to be an actor and comedian but never felt he had 'joined either club.' Throughout his life he was beset with depression and self-doubt that stifled his career.
Some nights, I can't get to sleep and lie there looking back on my life and eventually nod off thinking, 'I'm completely useless and hopeless, talentless and should **** off.'
To the end, John Sessions was a creative, talented, often virtuoso performer. Despite his image for smugness, his friends reported him to be extremely warm, kind, and gentle. Sadly, he was never as kind to himself as they were. Yet despite depression and a lack of focus, he still had a career that nobody would have found wanting, aside, perhaps, from John Sessions.
Our thoughts go to his family and friends.