Following on from the UK re-release of the Peter Cushing Dalek movies, there is another Doctor Who project coming to cinemas throughout the UK in October — this time, Doctor Who Am I, will be getting the big screen treatment.
Kaleidscope Film Distribution has won the rights to distribute the award-winning documentary; directed by Vanessa Yuille and produced by Matthew Jacobs, the documentary focuses on, you guessed it, The TV Movie.
The 1996 television movie was co-produced between BBC Worldwide and Universal Studios, and introduced Paul McGann as the Eighth Doctor, who has gone on to have many, many adventures in comics, books, and audio, perhaps more than any other Doctor. He made a comeback to the programme proper in the 50th anniversary special, The Night of the Doctor, which saw him regenerate into John Hurt's War Doctor.
Doctor Who Am I will show how the film was viewed by fans, both the good and bad, as its a Doctor Who adventure which still divides fandom. Personally, I quite like it, but I have friends who absolutely hate it. What does seem to be a universal dislike though, which will no doubt be covered in the film, is how the Doctor is half-human and kisses Grace Holloway, his companion for this story. I wonder what those fans have made of the modern series, with the Doctor kissing people left, right, and centre?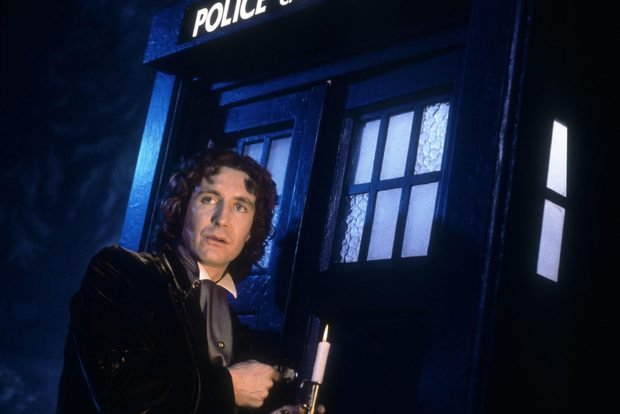 The documentary, as well as talking to fans, will feature contributions from stars including Paul McGann, Daphne Ashbrook, and Eric Roberts, as well as crew members who worked on the movie. It's pleasing though that all of the actors seem to get lots of praise at conventions, so maybe the mood and general consensus has changed.
Speaking to Variety, director Yuille said:
"We're a small movie with a big heart, and Kaleidoscope saw that right away. Teaming up with Kaleidoscope is a perfect match for us because even though we're an American movie, they understand the Doctor Who franchise and the global reach of the fandom. They can bring our documentary from the 'Whoniverse' to the universe."
With the 60th anniversary next year, more documentaries about all aspects of our favourite television series are always wanted, and it seems that this award-winning documentary will deliver love for The TV Movie in spades.
Doctor Who Am I is coming to UK cinemas from next month (October 2022).