Big Finish has revealed what's to come later in 2017 as they give us a peek behind the curtain for the Doctor Who Main Range.
The year will start with the previously announced trio of Doctor Who – The Star Men, Doctor Who – The Contingency Club and Doctor Who – Zaltys but, in April, we'll embark on the first of three special two-disc collections of two stories, with Peter Davison as the Fifth Doctor in Doctor Who – Alien Heart by Stephen Cole, and Doctor Who – Dalek Soul by Guy Adams.
Range script editor Alan Barnes said:
"The double-bills in April to June came about because, er… well, we all quite liked the idea of double-bills, really! Each consists of two two-part adventures, each by a different author, one on each of the two discs; each, hopefully, has a very different style and tone to its companion piece – there should be a nice contrast between the two. First, in April, we've got the Fifth Doctor and Nyssa in Alien Heart/Dalek Soul – the first by Stephen Cole, the second by Guy Adams. Alien Heart is about a species of weird spider-like monsters linked to the systematic destruction of planets, and Dalek Soul is a particularly bleak piece set on the Dalek-occupied world of Mojoxalli."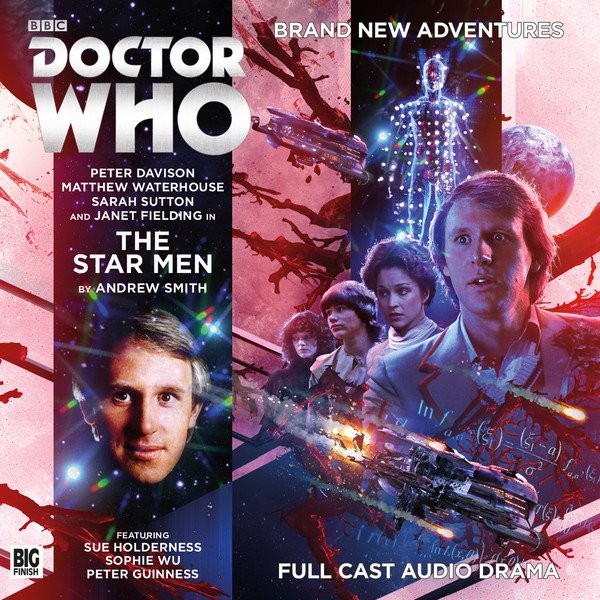 Then in May, we'll get Colin Baker's Sixth Doctor starring in Doctor Who – Vortex Ice by Jonathan Morris, and Doctor Who – Cortex Fire by Ian Potter, and then in June Sylvester McCoy brings this trilogy to a close with Doctor Who – Shadow Planet by AK Benedict and Doctor Who – World Apart by Scott Handcock.
As Alan Barnes explains:
"May features Lisa Greenwood as Flip – hurrah! – reunited with the Sixth Doctor, in two adventures set before her (apparent) exit in Scavenger. Vortex Ice by Jonny Morris is a brain-scrambling conundrum of a story set in a diamond mine; then Ian Potter's Cortex Fire, like its title sort-of suggests, is about an epidemic of spontaneous human combustion on a distant planet. Finally, in June, there's the return of the Seventh Doctor and Ace in Shadow Planet/World Apart. The first, by AK Benedict, has them at a far-out therapy centre, getting some very alternative medicine; then the second, by Scott Handcock, finds the TARDIS travellers marooned somewhere very inhospitable indeed."
Then, considering the future, Alan Barnes adds:
"Later in the year, we've got a new trilogy for Seven, Mel and Ace, including the long-awaited return of the Silurians into the Main Range; then a very special one-off adventure for the Fifth and Tegan, teamed up with another Doctor's one-time companion; and finally a full trilogy of adventures featuring the Sixth, Constance and Flip, following on from this December's Quicksilver."
As is tradition, we then get July and the award-winning John Dorney is back writing for the main range with Doctor Who – The High Price of Parking starring the Seventh Doctor, and then following a currently-unannounced title for August, we're back with the often traditional two releases in September with Matthew J Elliott's Doctor Who – The Silurian Candidate for Sylvester McCoy's Doctor and Doctor Who – Time in Office by Eddie Robson featuring the Fifth Doctor.
You can find out more about the Main Range and take advantage of some exclusive offers and deals over at the Big Finish site.