A death in the Doctor Who community always feels like a death in the family. It doesn't matter if they were a lead star, guest star, member of the supporting cast, or of the production team. It always hurts and always feels like a piece of history that has slipped away.
Clinton Greyn is no different. He passed away on the 19th March 2019. Clinton had the honour of working alongside three different incarnations of the Doctor. Firstly as Ivo alongside Tom Baker in State of Decay and then as Stike with Colin Baker and Patrick Troughton in The Two Doctors.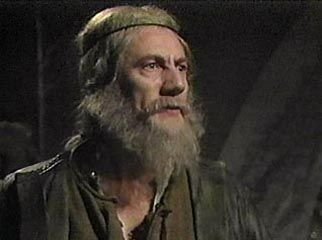 Born in Wales on 29th September 1933, he quickly moved to acting. His first major role was in the 1961 short film, Wings of Death. Clinton made the move to television, appearing as various characters in hit shows, Z-Cars and Compact.
During the late '60s, Greyn made a name for himself by moving into some big feature films, starring alongside great actors such as Shirley MacLaine, Stanley Baker, and Peter O'Toole in a number of popular films. In 1968, he was awarded his own television series, Virgin of the Secret Service in which he played a Captain who travelled the world sorting out trouble in the name of the British Empire. Unfortunately, it wasn't a commercial success (though was well-received critically). Clinton went on to guest star in other popular adventure shows including Jason King, The Champions, Department S, UFO, The Protectors, and The Zoo Gang.
Following a move to Hollywood in the early 1970s, he featured in a number of major motion pictures, throughout his three-year stint overseas.
His first Doctor Who role was in 1980 as Ivo in State of Decay, for me, the strongest entry into the E-Space trilogy. Ivo is one of the best roles in the story, and ultimately ends up being one of the most memorable characters not only from that story, but the final series of Tom Baker's adventures. Clinton clearly had happy memories of his time working on this story as he enthuses about filming on the DVD Making-of documentary. State of Decay has passed into glorious high-definition and is ready and waiting for the next generation to enjoy.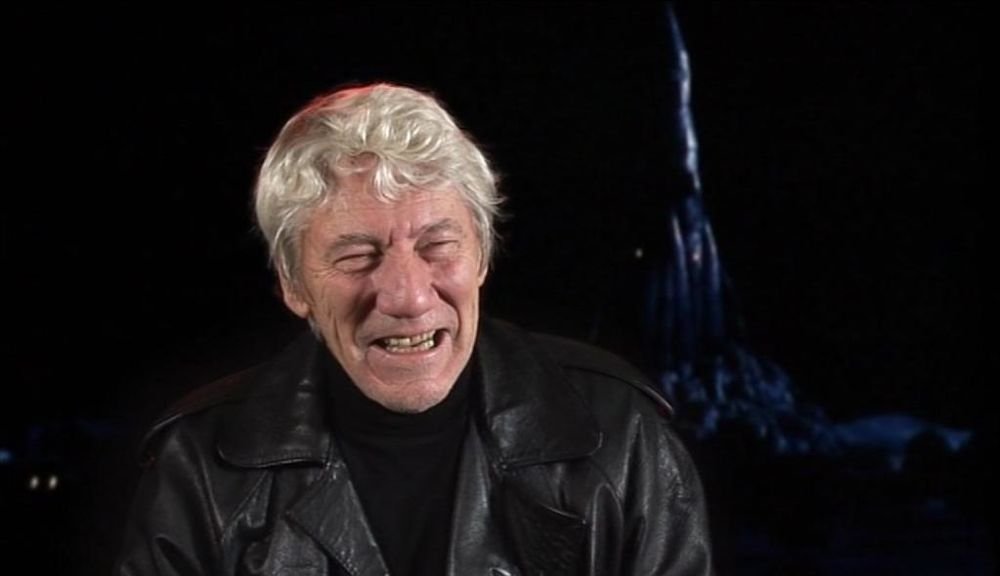 Group Marshall Stike is perhaps his most famous role in Doctor Who, playing the Sontaran in The Two Doctors. This three-parter is a favourite story of mine and I do think it is one of the strongest Sixth Doctor stories in his on-screen arsenal. One of the big reasons why I love this story is down to Greyn's performance. Its very different to what we had seen from the Sontarans beforehand – both Linx and Styre had felt the same, mostly down to them being played by the same actor and The Invasion of Time is quite a boring story for me. The Two Doctors is one of the better Sontaran stories in the Classic series and it is largely down to how differently the portrayal of the Sontarans is.
The filming of The Two Doctors was a struggle for the Sontaran actors, hidden under tons of costume and masks. There are plenty of testimonials to their having lost weight due to sweating so much in the heat. Still, they deliver a great performance and The Two Doctors is a triumph because of it.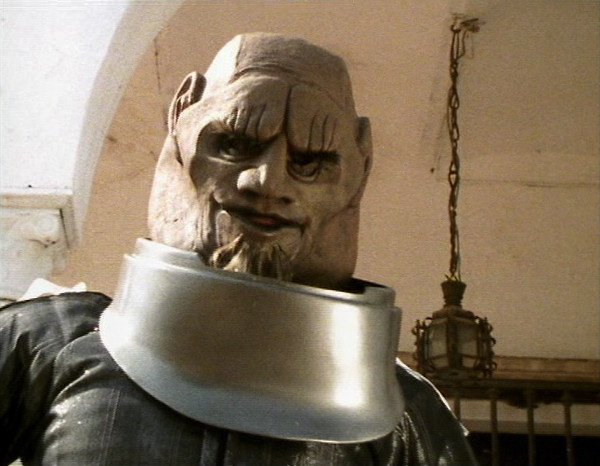 In 2006, Greyn stared in Michael Frayn's Copenhagen in 2006 at the National Theatre, playing Danish physicist Neils Bohr.
But acting wasn't Clinton's only passion as he held a long interest in architecture and design. He studied at the Open University and City University, in London. He worked with architect, Russell Jones to build his dream home in a former bombsite in Bayswater, London.
Greyn also co-founded the Save London's Theatre's Campaign which put pressure on the right people until the Theatre Trust was founded in the 1970s. He served as its vice-chair and casework officer.
Clinton Greyn is survived by his first wife, their son, four grandchildren, and his second wife. Our thoughts go to his family and friends.