Character Options have hosted a YouTube unboxing event to publicise their latest range of Doctor Who toys. The company has been producing officially licensed figures since 2005.
A highlight from this new range is the Fifth Doctor and TARDIS set from The Caves of Androzani. The TARDIS is battered and the Doctor himself is suitably stained and dishevelled from his terminal struggle against Sharaz Jek and Morgus. As ever, the attention to detail is high: the celery is absent from his coat as he uses it earlier in the story to try to revive Peri and, if you look closely, you'll see that he has the mouth of a prattling jackanapes.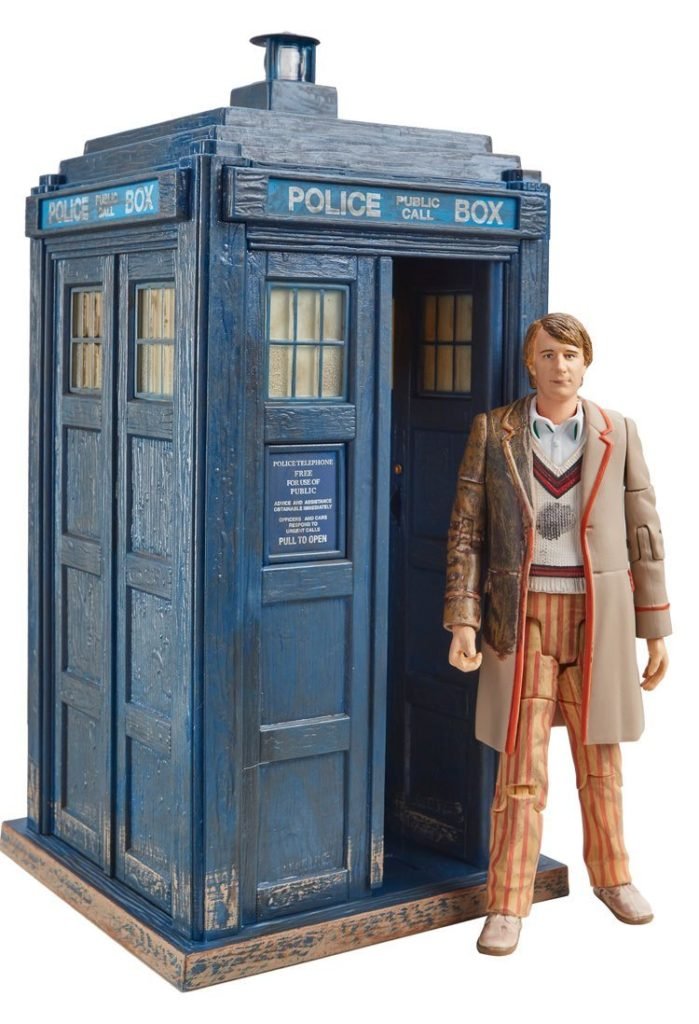 And, speaking of the eyes telling a different story, there's a three figure set of the original Sontaran, Linx, with his immediate successor, Styre, along with the stalwart Harry Sullivan in his signature duffle coat, blazer, and slacks ensemble. With the The Two Doctors set, you'll have a Second Doctor, a Stike, but, best of all, Peri. Combine her with the Fifth Doctor and you can finally recreate the famous Androzani regeneration scene. In private, of course. There's also a Seventh Doctor set with a Cyberman and Cyberleader. Excellent!
Big Finish get a showing, too, with Eighth Doctor and War Doctor sets. All told, the new range breaks down as follows:
Second Doctor, Peri and Stike from The Two Doctors.
Harry Sullivan and Styre from The Sontaran Experiment and Linx from The Time Warrior.
Fourth Doctor and TARDIS from Shada.
Fifth Doctor and TARDIS from The Caves of Androzani.
Seventh Doctor with Cyberleader and Cyberman from Silver Nemesis.
The Seventh Doctor and Axis Strike Squad Dalek from the Big Finish story, Gallifrey VI.
The Eighth Doctor and Dalek Interrogator Prime from the Big Finish story, Dark Eyes.
The War Doctor and Dalek Scientist from the Big Finish The War Doctor stories.
The new range will be available exclusively through B&M UK stores.