First, we had Jenna Coleman and David Morrissey perform Tom Stoppard's A Separate Peace across Zoom. Then, we had news that Michael Sheen and the Tennants are making a comedy series in their own homes. Now, prepare for 'socially distanced theatre,' as Claire Foy and Matt Smith take to the stage for a play with a difference: Lungs.
Known to millions for their other partnership in Netflix's The Crown, Foy and Eleventh Doctor Smith will be reprising their roles as an unnamed pair of middle-class parents who are wracked with angst over their complicity in ecocide. As Foy's character says,
I could fly to New York and back every day for seven years and still not leave a carbon footprint as big as if I have a child. Ten thousand tonnes of CO2. That's the weight of the Eiffel Tower. I'd be giving birth to the Eiffel Tower.
Duncan Macmillan's script has been described as a 'dazzlingly funny and deeply moving play about the struggles of sharing, building and making a life in the context of a seemingly doomed world.' The play, re-staged at the London Old Vic in 2019, derides the couple's neuroses and hypocrisies but also respects their idealism and the weight of their worries. It was first staged in 2011 but, with the rise of Extinction Rebellion and the atmosphere continuing to heat, it's even more topical a decade later.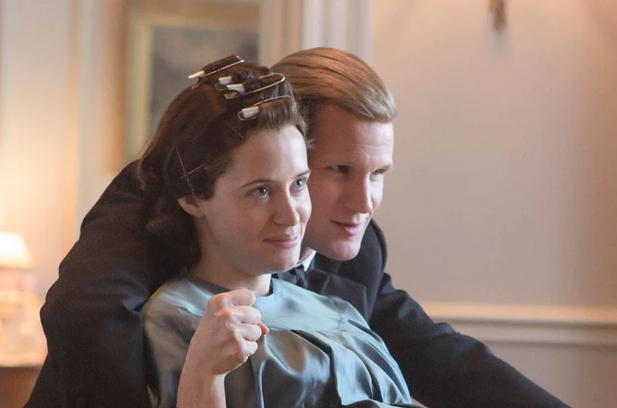 Now it's returning with the world wrapped up in the even more urgent COVID-19 crisis. For these performances, the auditorium will be empty and, instead, the play will be live-streamed. On stage, Foy and Smith will be observing the now-familiar two-metre rule for public safety – which should test Matt Smith's range in the sex scenes.
The Lungs performances are the first in a new series of productions to be mounted under the banner, Old Vic: In Camera, and will also include the streaming of rehearsed play-readings. The performances are part of a wider effort to shore-up the Old Vic's finances, which – as with so many entertainment and cultural venues – have been crunched by the 'Rona.
A representative from the Old Vic says:
"We're delighted to confirm that LUNGS will be the first in the series, performing a socially distanced version for several days during June. Onsale dates for LUNGS and the remaining titles in the series, with well-known casts, together with schedules and booking details for the months ahead, will be released soon via social media and people can sign up at oldvictheatre.com.

"We hope that audiences will join with creatives to support this new series and feel excited to be part of a live theatre community once again. We need everyone's help in making sure that The Old Vic and our productions are still here to enjoy when our much-missed normal lives resume."
Each performance, including matinees and evenings, will be available to up to 1,000 paying punters online. Tickets will range from £10–65 but all will provide the same view, leaving people to decide how much they are prepared to pay to support the theatre.
Thanks to Matt Badham for this story.