A few years ago, there were loads of Doctor Who comics from Titan – so many that some had real trouble keeping up if you collected the ranges in single issue format. Then, when Jodie Whittaker's Thirteenth Doctor was announced, Titan wrapped up all their comics and just published the Thirteenth Doctor's comic adventures.
Now, Doctor Who Comic will see Titan publish stories with all the incarnations of the Doctor, and to celebrate the 50th anniversary of the Master, Titan are now coming out with Missy. This will chronicle the unseen adventures (or misadventures) of the Master who featured alongside the Twelfth Doctor.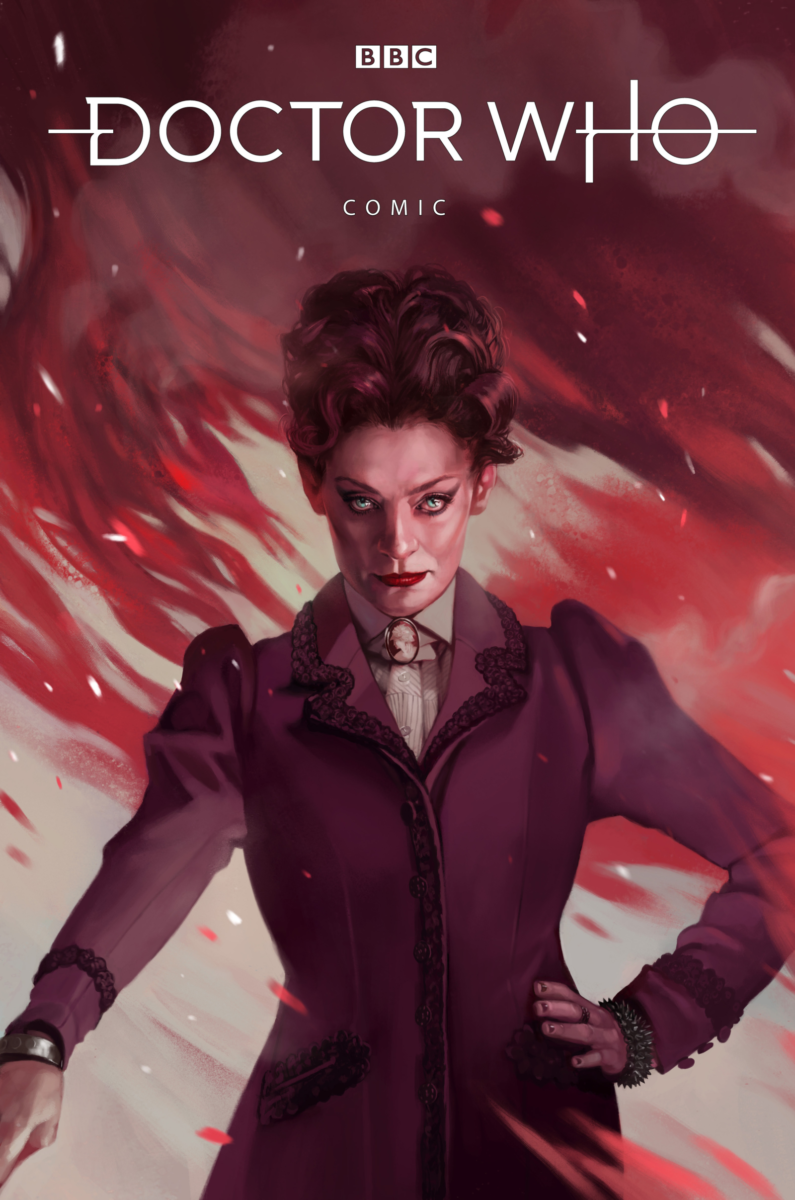 Actress, Michelle Gomez bowed out of the show in The Doctor Falls, along with the regime of that time, Peter Capaldi, Pearl Mackie, Matt Lucas, and Steven Moffat and has, over the last few years, been the main star of a number of projects, including two series of her own audio adventures from Big Finish as well as a book.
Now, writer, Jodie Houser will be bringing her back in comic book form.
I was really impressed with Houser's work on the Thirteenth Doctor's run at Titan, dare I say creating some stories better than those on-screen? Paired once again with artist Roberta Ingranat and colourist Enrica Angiolini, who also impressed with their stunning work on the Thirteenth Doctor run, the trio will tell a story which will see multiple Masters and multiple Doctors, fall into Missy's machinations.
Here's the synopsis:
Missy wages war on the Doctor, but this time she's not alone! Can the combined brilliance of the Third and Twelfth Doctor avert her deadly scheme, or will she get her hands on a secret weapon capable of wreaking havoc on the universe?
Jodie Houser was quick to comment on how much fun she had writing for Missy, following the few pages she wrote on The Road to the Thirteenth Doctor miniseries:
"I wrote a few pages of Missy way back in The Road to Thirteen, and I've been dying to write more of her ever since. Her ineffable cunning and sense of fun make her the most delightful sort of monster.""I wrote a few pages of Missy way back in The Road to Thirteen, and I've been dying to write more of her ever since."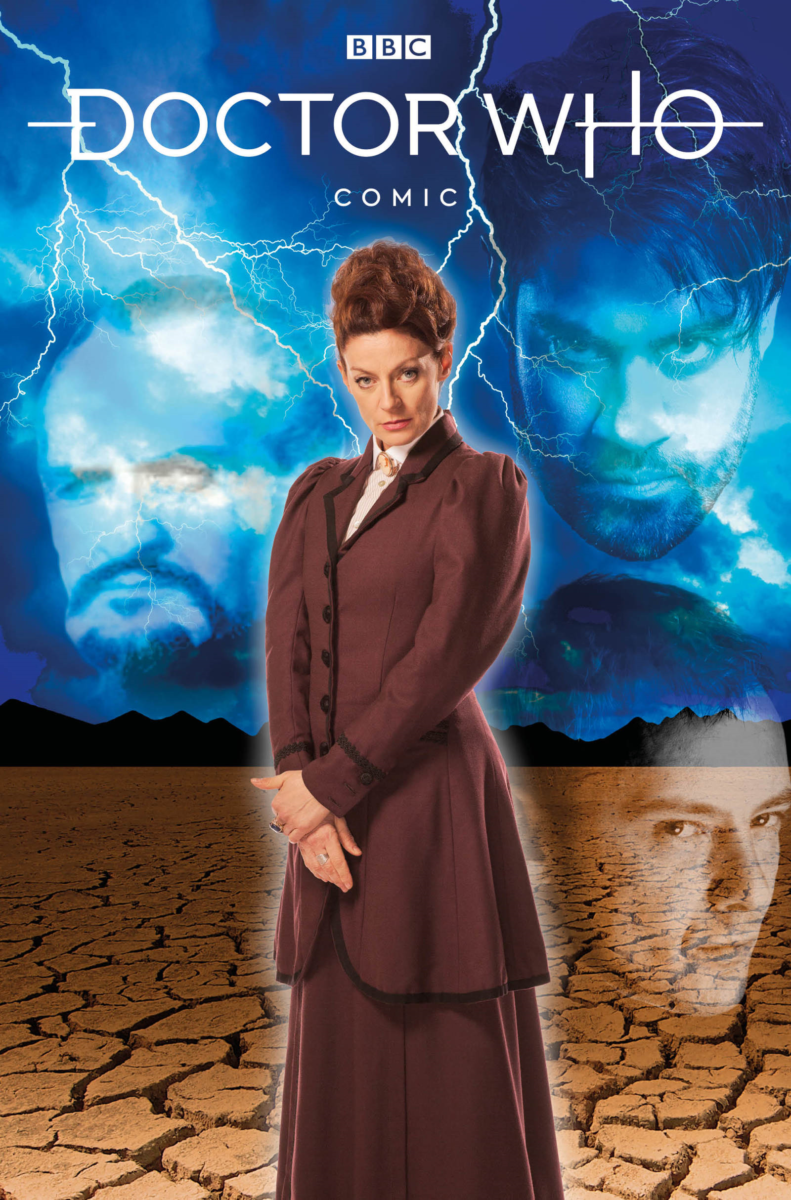 Given that statement, it would seem that this Missy will be the more evil version of her character as seen early on in the Capaldi run. This is also the area that Big Finish has been playing around in the most, so it'll be fun to see more of Missy when she was really evil. With a powerful trio of creators, it'll be a brilliant ride!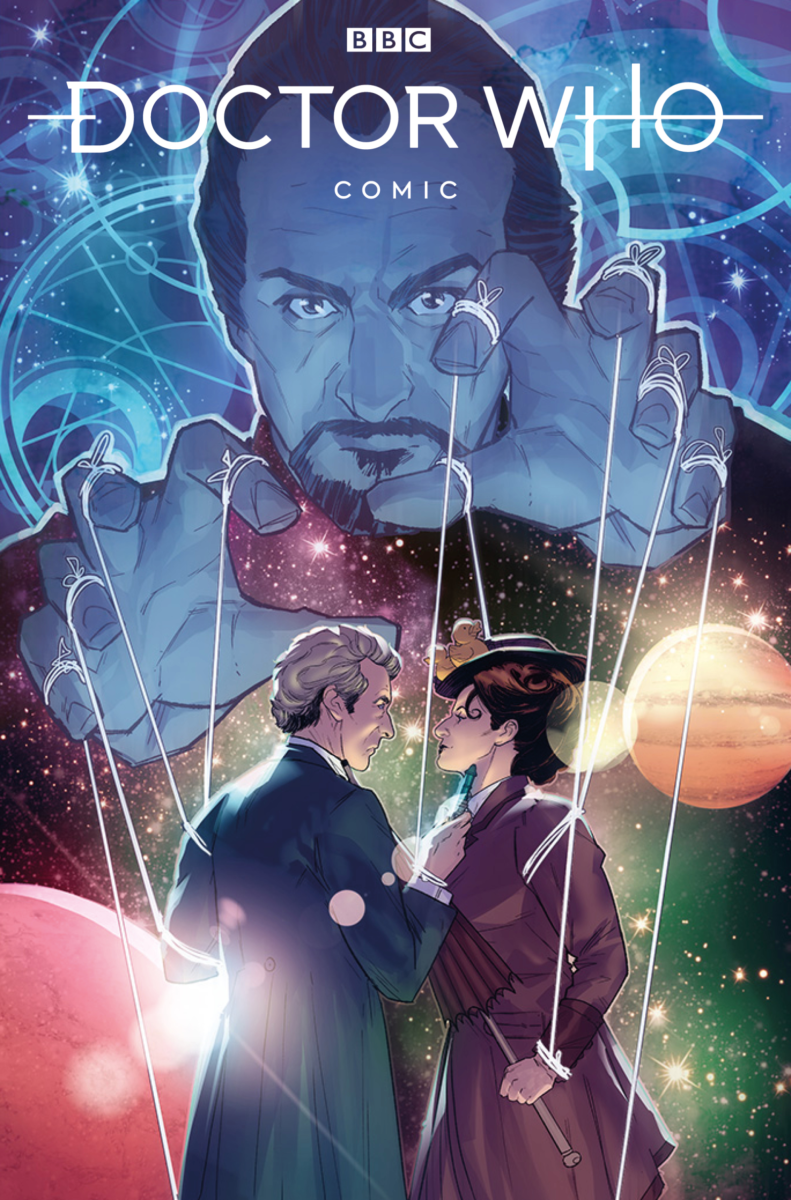 And to launch the series, there are a few variant covers to collect – every collector's dream and nightmare!
Missy is due to be released in April and you can buy it from Forbidden Planet, or, if the shops are open by then, comic book stores!