This year's special Doctor Who release for Record Store Day is something a bit different: Dalek Terror is an exclusive vinyl compilation featuring four stories taken from Terry Nation's Dalek Annuals.
These are pressed on 2 stunning 140g "Extermination Splatter" vinyl and presented in a gatefold sleeve with retro-style illustrations.
Record Store Day takes place on Saturday 12th June 2021, and encourages people to go to their local independent shops to pick up exclusive releases. However, sometimes, remaining stock makes its way onto Amazon too…
Here are the episodes on each vinyl:
Side A: Terror Task Force
Side B: Exterminate! Exterminate! Exterminate!
Side C :Blockade
Side D: Nightmare
And check out the gorgeous sleeves: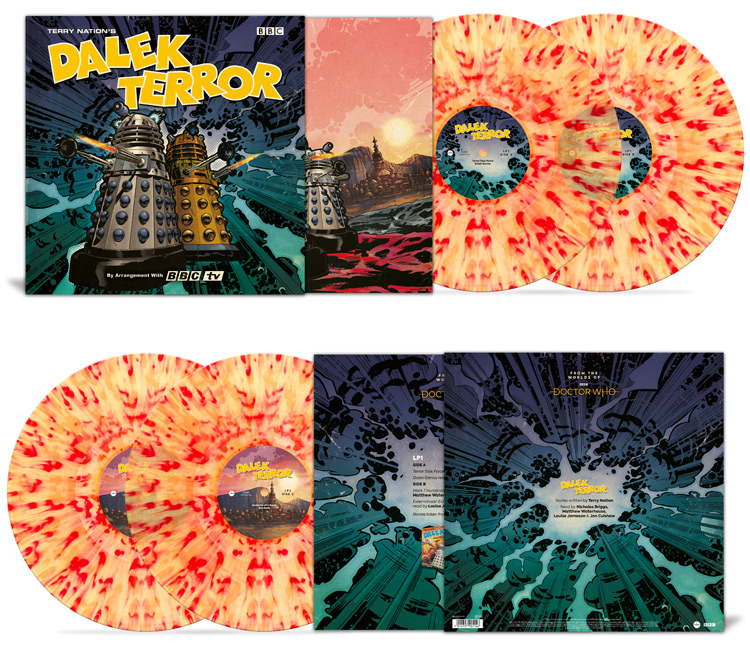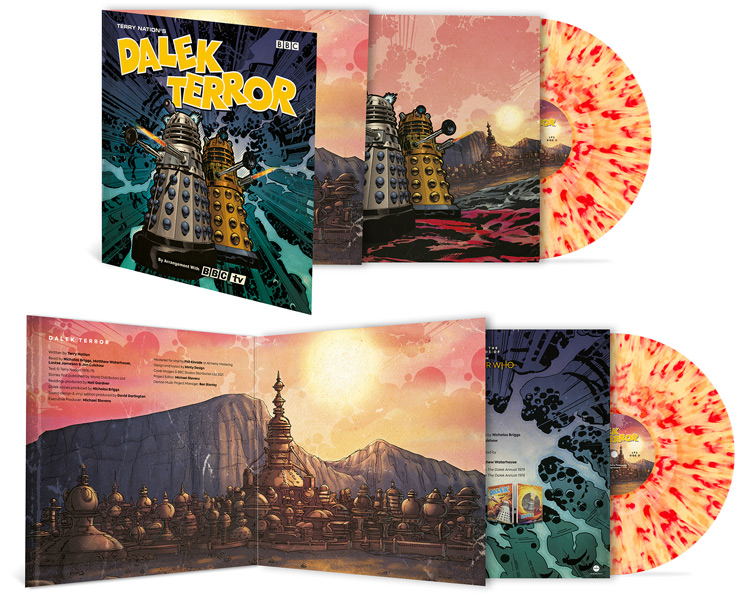 The vinyl includes bonus 'briefings' on Dalek Genius, Mark 7 Humanoid Robot, Anatomy of a Dalek, and Earth-Skaro Timescale.
It's read by Nicholas Briggs (the Daleks), Louise Jameson (Leela), Matthew Waterhouse (Adric), and impressionist and fan, Jon Culshaw.
Dalek Terror is released on vinyl on Saturday 12th June 2021. If you're aiming to get one at an actual physical store, expect queues…