Una Stubbs was a thread that ran unbroken through 60 years of British entertainment: a woman who seemed always to be able to find work and to reinvent herself for successive generations. From Cliff Richard's wholesome companion, Sandy, in Summer Holiday, to Alf Garnett's beleaguered daughter in Til Death do Us Part, to the achingly cruel Aunt Sally in Worzel Gummidge, the ever game team captain on Give Us a Clue, and latterly as the redoubtable Mrs Hudson in Sherlock. How can she possibly no longer be there? "Mrs Hudson, leave Baker Street? England would fall!"
Given all the above, it seems almost an aberration then that Stubbs' connection with Doctor Who should have been so fleeting. She had been so close: Worzel Gummidge was played by Third Doctor, Jon Pertwee, Stubbs did Nescafé ads with Fifth Doctor Peter Davison, worked with the future Donna Noble on The Catherine Tate Show, and Sherlock's showrunners were none other than Steven Moffat and Mark Gatiss. How was she missed? Only Big Finish saw sense, casting Stubbs as 'Flo' in the Eighth Doctor adventure, The Horror of Glam Rock against Paul McGann, Bernard Cribbins, and Sheridan Smith. For her work on Sherlock, Moffat and Gatiss have both paid tribute to the actress: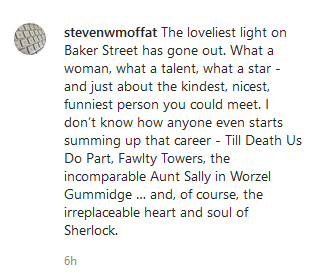 Una Stubbs came into the world in 1937, born to a factory worker, Clarence, and a housewife, Angela, in Welwyn Garden City in Hertfordshire. They saw her as unpromising academically and decided to send her to a dance school. This talented future actress would never go to drama school. As she told The Guardian many years later, "I've been to the school of observation. I learned everything there."
Stubbs' career began at 16, when she became a chorus girl at the London Palladium. She then joined the London version of the Folies Bergère, describing her experience many years later: 'Whenever you went backstage, there were nude people in big hats talking on the telephone.' She first appeared on TV as one of the Dougie Squires dancers and then, for a couple of years, was the 'cover girl' for Dairy Box chocolates TV adverts.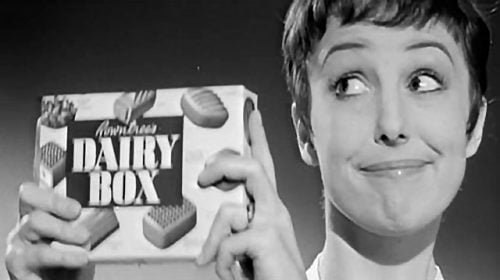 Stubbs in 1959 as the 'cover girl' for Rowntree's Dairy Box
Stubbs began to make her mark in the 1963 film, Summer Holiday. She only auditioned to be a dancer, but ended up landing the lead opposite the superstar, Cliff Richard. The film was a smash hit, second that year only to the second James Bond film, From Russia with Love. Stubbs and Richard would reunite the following year for the less successful Wonderful Life. That same year, Stubbs landed a supporting role in one of the Sixties' stand out sitcoms: Til Death Do Us Part. In it, she played Rita, the ever exasperated daughter to Warren Mitchell's bigoted curmudgeon, Alf Garnett.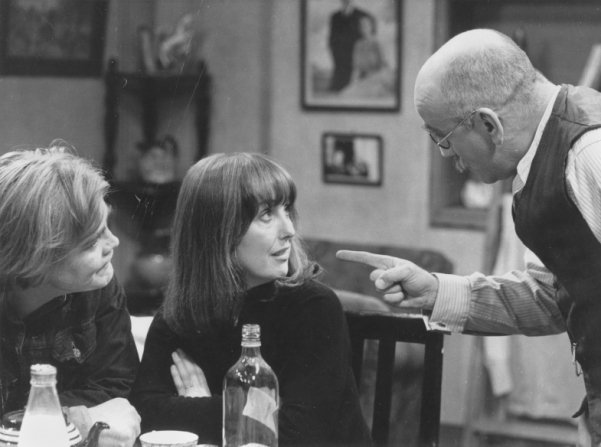 As Rita Rawlins (née Garnett)
Stubbs continued to work on TV but took several years out in the Seventies to start a family with her second husband, the dancer Nicky Henson. But she flounced back on to the screen in high style in 1979 as the grotesque fairground attraction, Aunt Sally, in Worzel Gummidge. This role — waspish, self-absorbed, snobbish, and downright brutal to Pertwee's lovelorn Worzel as it was — cemented her popularity with a generation of children and added lustre to her reputation as a talented and dependable character actress.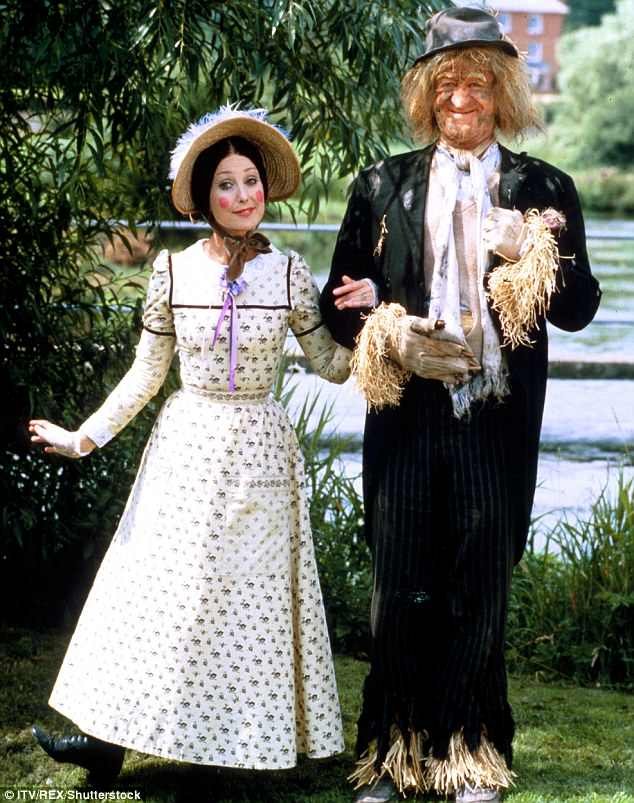 With Jon Pertwee in Worzel Gummidge
In the 1980s, she briefly revisited the part of Rita in the sequels to Til Death Do Us Part, the short-lived Til Death… and more successful In Sickness and in Health. She also reprised Aunt Sally in the Australian production Worzel Gummidge Down Under. During that time, she was also strongly identified with the popular, if much mocked, television charades game, Give Us a Clue.
In the late Eighties and early Nineties, work slowed down again, but she showed up in Keeping Up Appearances and Heartbeat. Then, in 1998, she starred as Miss Davina Bat in another children's hit, The Worst Witch, a British-Canadian adaptation of Jill Murphy's tales of a school for witches. Bat was an eccentric teacher who lived in the stationery cupboard and ate flowers and cat food. Stubbs stayed with the show for two seasons.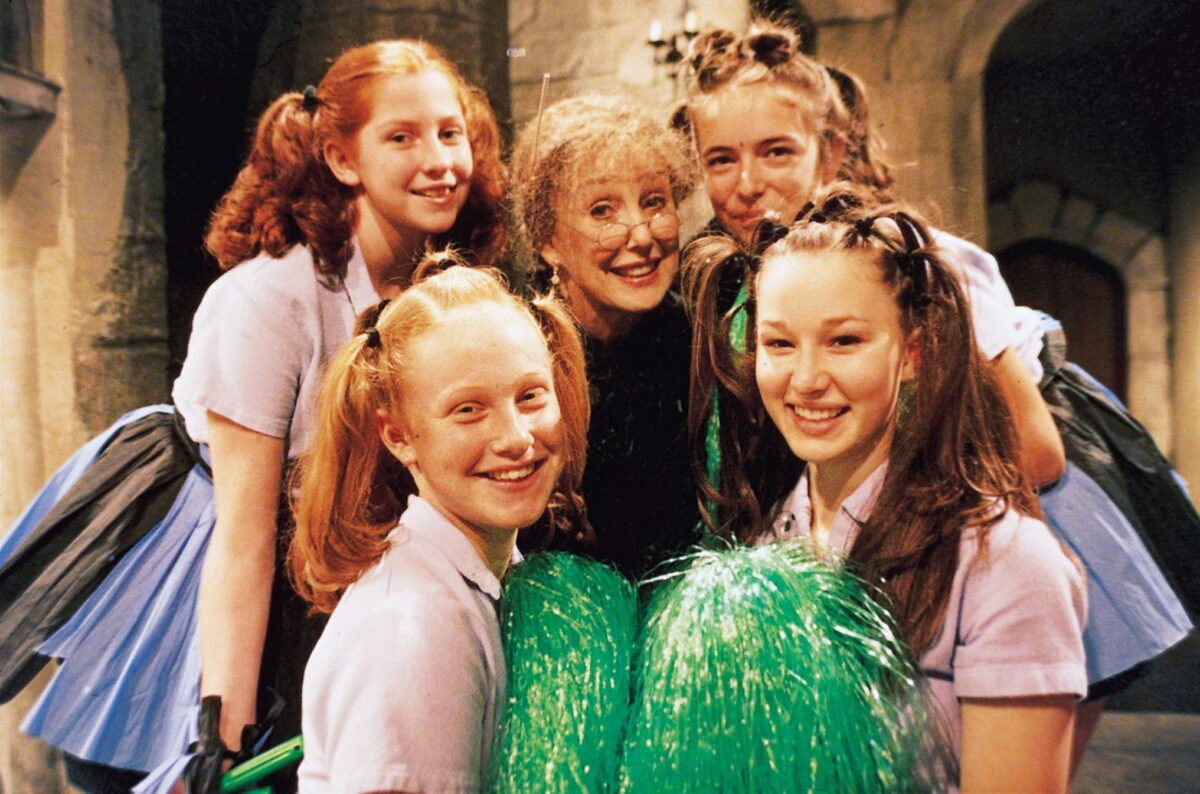 Stubbs as Miss Bat in The Worst Witch
In 2006, Stubbs made a brief foray into Albert Square, playing Caroline Bishop in EastEnders. She also found time to work on The Catherine Tate Show and Benidorm.
On the stage for the National Theatre, she played Mrs Holt in Pillars of the Community (2005) and Mrs Alexander in the original production of The Curious Incident of the Dog in the Night-Time (2012).
But it was in 2010 that Una Stubbs found her late career renaissance, winning a whole new generation of admirers as the stalwart landlady of 221b Baker Street in Sherlock. She would portray the character throughout all four series, frequently providing some of its most comedic moments and proving an excellent foil to Benedict Cumberbatch's Holmes. She had known him since he was four, having worked with his mother, Wanda Ventham (another brush against the Whoniverse, as Ventham played numerous roles in the show, including Thea Ransome in Image of the Fendahl in 1977).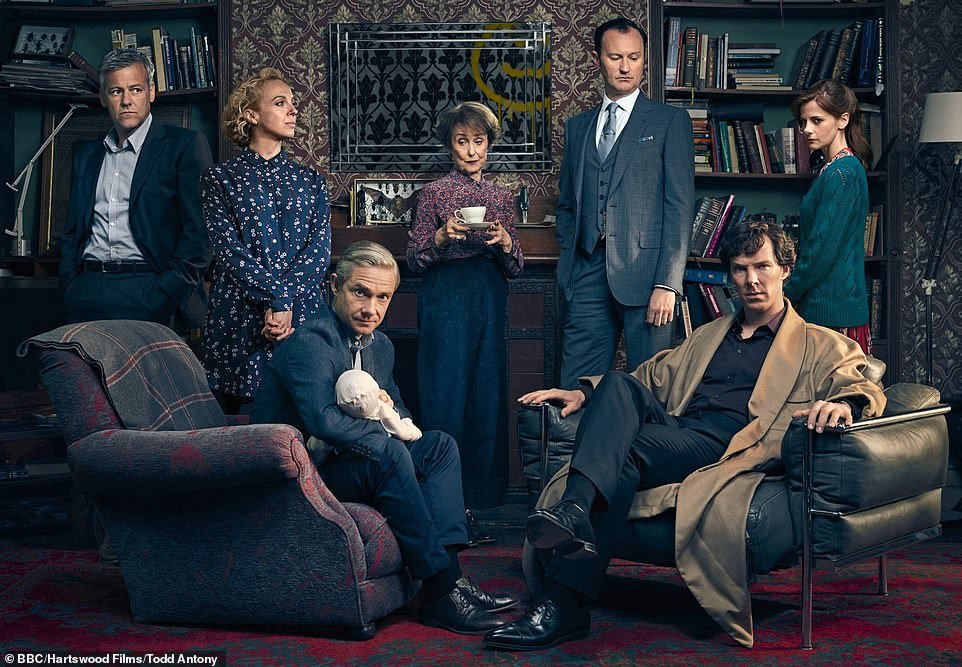 Stubbs with the cast of Sherlock.
On news of her death, Cumberbatch released the following statement: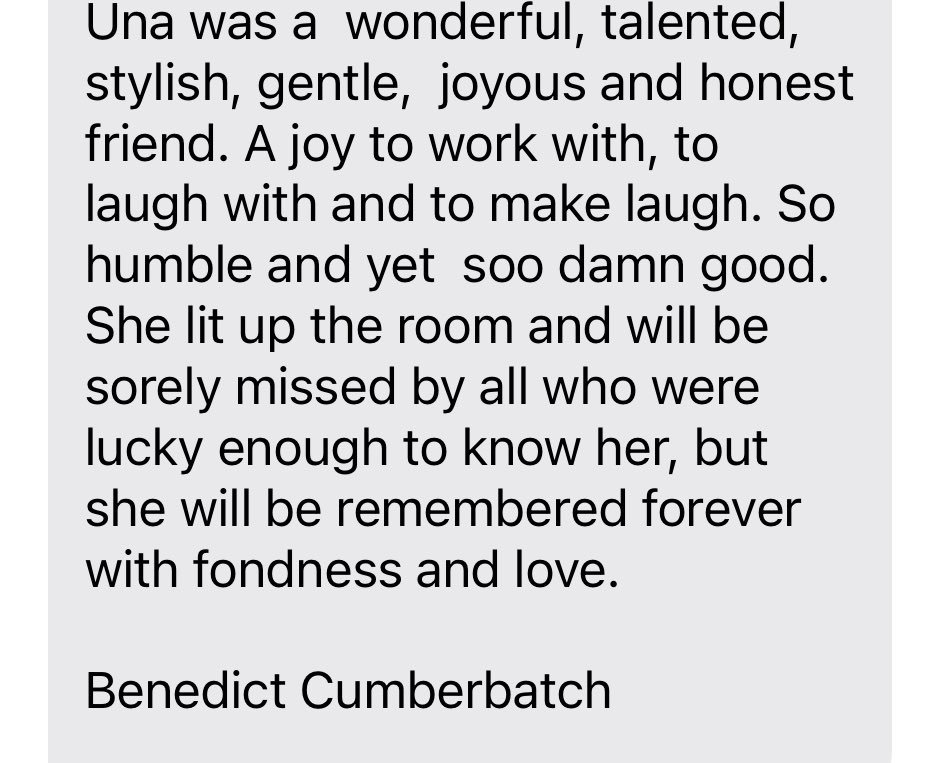 Una Stubbs never seemed to be out of work and yet never really seemed to be pursuing a career plan. As she once said in an interview,
"With work, I've always stepped over. I was a chorus girl, then I was an individual dancer, then I stepped over from being a dancer into sitcom. I hadn't had any acting training, so I was very aware of that, and now I just think, 'Oh, I hope I can be good enough.'"
We have six decades of evidence that Una Stubbs was much more than good enough. England may not fall, but with her end, generations will have felt it tremble.
Our thoughts to her family and friends.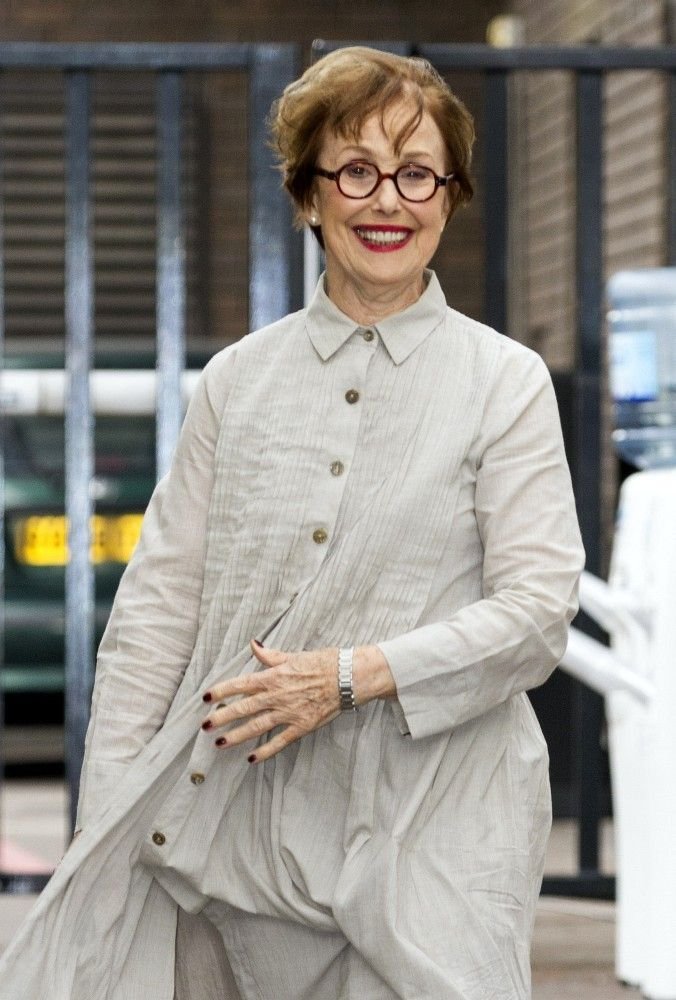 Una Stubbs, 1st May 1937 – 12th August 2021.