Another Doctor Who legend has left us in the form of Tony Selby who passed away on 5th September 2021.
Best known among Doctor Who fans as playing Sabalom Glitz alongside the Sixth and Seventh Doctors in three adventures, reports had circulated a few months ago of his passing, despite him still being with us. It's especially sad, then, that now he has passed away.
As well as Doctor Who, he had a 70 year acting career including roles in EastEnders, Compact, Z-Cars, Minder, The Bill, and Catweazle as well as roles credited and uncredited in movies like Superman, Adolf Hitler: My Part In His Downfall, Alfie, and Cockney's VS Zombies — plus a small role in one of my favourite horror movies, The Witchfinder General alongside Vincent Price.
He also had a starring role in the ITV comedy, Get Some In!, all about national service. A lot of other work took place in the theatres, including a part in the controversial play, Saved, written by Edward Bond and performed at the Royal Court Theatre.
Selby was born in London in 1938 and trained as an actor at the famous Italia Conti Stage School. His first role was in the television play, Mencius Was A Bad Boy when he was just 13. He was married twice, first to Jacqui Milburn and the pair had two children; they married in 1964 and divorced in 1981. Selby married Gina Sellers in 1986 and the pair stayed together until Selby's death.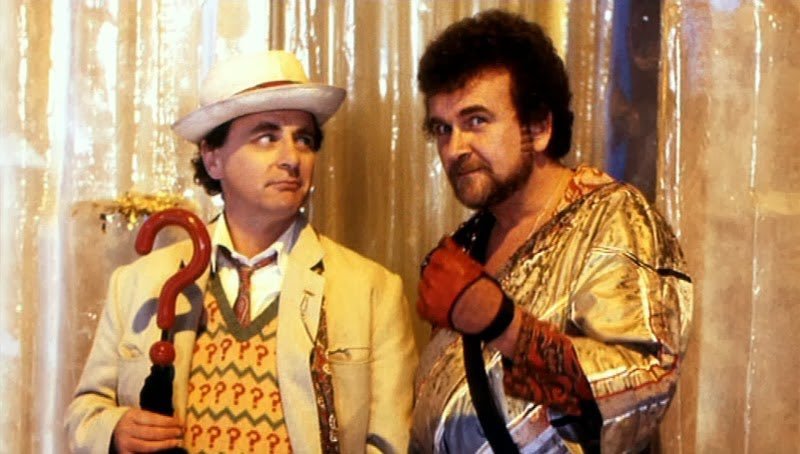 With a career that spanned over 70 years, to me, he was a great 'oh it's him!' actor, someone I always recognised in various television programmes. He was also nominated for the Laurence Olivier Theatre Award for best supporting role in the 1996 musical performance of Paint Your Wagon. And he was voted as the best supporting actor by Doctor Who Magazine in 1987 for the Series 24 awards.
When his agent announced his passing, lots of fans of Doctor Who and his other work took to social media to express their sadness and condolences. His agent released this statement following the announcement:
" With great sadness we announce that actor Tony Selby passed away peacefully in London yesterday. In a career spanning 70 years in theatre, film and TV, Tony was highly respected and loved by family, friends and colleagues. His renowned sense of humour will be missed by us all."
But Selby will always be remembered for playing the lovable and shady rogue Sabalom Glitz, who at first was trying to kill the Doctor and Peri, thinking them rivals, before helping them stop Drathro's evil plans and squaring off against Joan Sims in The Mysterious Planet. He helped the Doctor in The Ultimate Foe, and then fought some of his past demons in Dragonfire.
Our thoughts to his family and friends.