It's with sadness that we have to report the passing of Stewart Bevan, who played Clifford Jones, in The Green Death.
Bevan has always held a special place in the Doctor Who fandom thanks to his character being one of the most memorable things in the brilliant story, The Green Death. Professor Clifford Jones also goes on to marry Jo Grant; we see their engagement in the same story which sees Katy Manning bow out of the series.
But Doctor Who was far from the first thing Bevan had featured in, having been acting in film, TV, and theatre since 1966. His first role was in a television series called The Troubleshooters, followed by a number of film roles including To Sir, With Love; Burke and Hare; and Steptoe and Son Ride Again.
Notable later film roles include 1976's House of Mortal Sin and 2005's Chromophobia. His last film role was in 2009's The Scouting Book For Boys. One film he starred in — 1975's The Ghoul — featured other Doctor Who royalty including Peter Cushing and John Hurt. Don Henderson and Ian McCulloch also starred alongside him.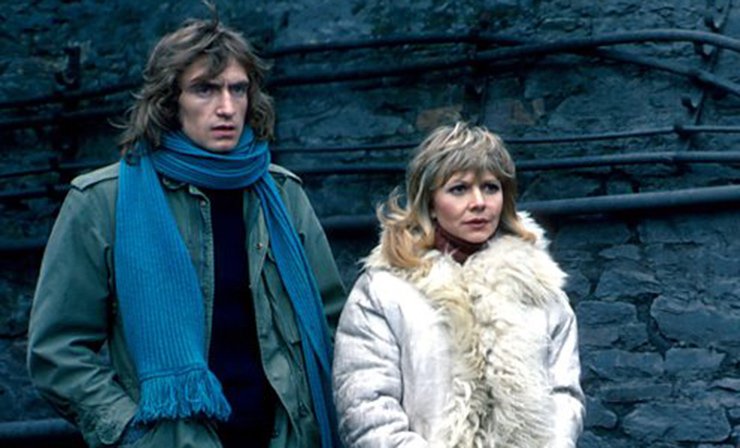 Bevan also featured in a number of television series normally as a guest actor — shows that include, Secret Army, Shoestring, Blake's 7, The Onedin Line, The Gentle Touch, Casualty, The Bill, Silent Witness, and Brookside. His final television appearance was in 2005 in The Brief.
As well as his role in Doctor Who, he was also best known for playing Ray Oswell in Emmerdale, despite only appearing in eight episodes.
But where did his love of acting come from? Born in Wales on 10th March 1948, and growing up in Southall, Middlesex, he found work in a menswear store. It was there that a window-dresser told him that his local amateur dramatics group was looking for members and Bevan decided to go with him. His time with the group saw him win a best actor award for his performance as Alec, the lead in Still Life.
He later enrolled in the Corona Theatre School and became friends with fellow actor, Michael Des Barres. The pair both auditioned for To Sir, With Love and got their first on-screen roles.
He also shared a special relationship with Katy Manning, having got engaged to her just before work began on The Green Death. But unfortunately the pair separated just one year later. However, they remained close friends.
This friendship meant that The Green Death wasn't his only brush with Doctor Who. He worked alongside Katy Manning in a couple of Big Finish audios, meeting her character Iris Wildthyme as Inspector Nettles, and then playing BOSS, his old enemy in a Torchwood sequel, The Green Life.
He return to the role of Clifford Jones in two trailers for the Doctor Who Collection sets, facing off against the giant maggots for Season 10 and meeting the Autons for Season 8; in both of these he co-starred with Katy Manning playing Jo Jones.
Manning took to social media to express her love and sorrow on the passing of her friend. She wrote:
"He was the love in my life for many years on and off screen and our wonderful friendship continued to the end, the most beautiful man, poet, actor, screenwriter, husband and father"
Bevan's passing will no doubt leave a big hole in the Third Doctor's era, and he seemed he was just as popular as any of the main characters from that series. He is survived by his two daughters, Carol and Wendy Bevan.
Our thoughts go to his family and friends.