It's with great sadness that the DWC has to report the death of another great actor – Lynda Baron, who passed away earlier this month.
Baron was born on the 24th March 1939 in Lancashire, and was called Lillian Ridgway. She had originally trained as a dancer at The Royal Academy of Dance; she would take this love of dance and singing with her into repertory theatre and West End Venues. She got her first professional stage role at the age of 16, when she featured in a pantomime at the Liverpool Empire.
Stage work remained wonderfully present throughout her career, starring alongside actors like Orlando Bloom, Tim Healy, and Zoe Wanamaker. In 1987, she made a musical debut with a role in Follies, and performed roles in a number of big theatres around the UK.
Baron talked to The Sunday Post on her early work on stage:
"I went into rep then and learned so much about acting. It was hard work because you were constantly doing one drama, rehearsing the next one and learning the lines of the one after that. It was a great education and I am so glad to have gone through that. It was certainly a start and I have been quite busy ever since. You get your lulls in work and that makes you all the more grateful when the next job comes along and all the more determined to give it your best."
Her first on-screen role came in 1962 in an episode of The Rag Tag and she quickly found herself in a number of film roles throughout the sixties and early seventies. Her first film role was in The Small World of Sammy Lee which led to thrillers like Hide and Seek and Universal Solider. She also featured in the underrated 1971 Hammer Horror film, Hands of the Ripper as Long Liz.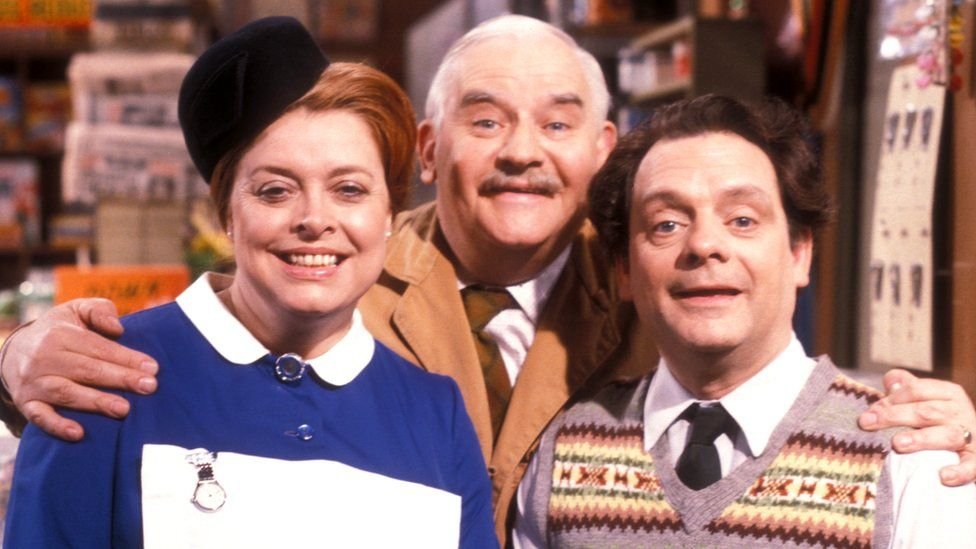 Other films included the final entry in the Carry On franchise, Carry On Columbus; Colour Me Kubrick; and 2006's Scoop, where she starred alongside Hugh Jackman and Scarlett Johansson. Her final film role came out in 2020: the comedy-drama, Dream Horse.
But Baron was more well known for her roles on the small screen. She featured as guest characters in shows like Crossroads, Last of the Summer Wine, Coronation Street, Dinnerladies, The Bill, Casualty, Citizen Khan, and Father Brown.
She was perhaps best known though for her roles in Open All Hours as Nurse Gladys, a role she returned to when the show relaunched in 2013, and then as Auntie Mable in the Come Outside, the latter of which she featured alongside Pippin the Dog (who got into a number of misadventures), which is still considered one of the most popular children's shows and enjoyed regular re-runs until around 2012. She also appeared a number of times in EastEnders as Linda Clarke from 2006 to 2016.
Lynda Baron said of her role in Open All Hours:
"Working with Ronnie Barker and David Jason was unbelievable – two great actors in a brilliantly scripted sitcom. There was never a day when we did not have a great laugh ourselves and that carried on when Still Open All Hours became a series."
In 2011, she was even nominated for a BAFTA in her role in The Road to Coronation Street, which was a documentary film about the creation of the iconic soap opera. She played Violet Carson, who would play Ena Sharples in the series.
Baron also appeared a number of times in Doctor Who, first as the singer of the iconic, or slightly irritating, soundtrack for The Gunfighters, then finally in person as Captain Wrack in Enlightenment, pitting her Eternal wits against Peter Davison's Fifth Doctor. She would make her last Doctor Who appearance as store worker, Val, in the Matt Smith story, Closing Time; although she didn't get any scenes with the Cybermen, she enjoyed a lot of screen-time with Matt Smith and James Corden.
I think many Doctor Who fans will remember her most in her role as Captain Wrack. It's a story where she is delightfully evil and slightly OTT but nonetheless a magnetic malevolent presence on screen. Of course, she is defeated but she does make the role incredibly memorable and makes the story more watchable than it would have probably been otherwise.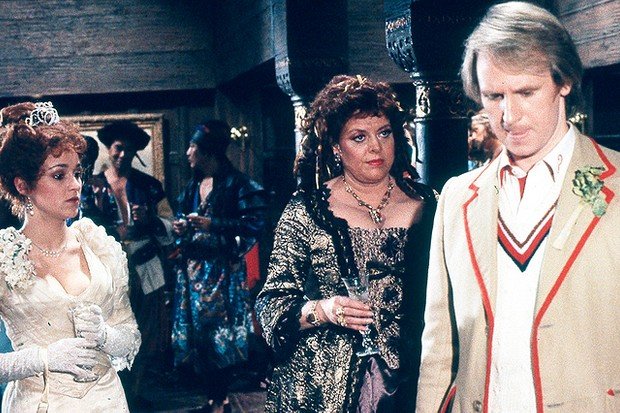 In her personal life, Baron married Cyril Smith, a hairdresser and music impresario in 1962 but the marriage was to be short lived and they divorced soon after. In 1966, she married John M. Lee and the pair enjoyed a long and happy marriage.
Lee died in 2001 but they had two children together and they remained together until his death. She too is survived by her children, Sarah and Morgan.
Our thoughts to her family and friends.