ASDA will be selling six Big Finish Doctor Who stories, available on vinyl for the first time. The first story Fanfare for the Common Men, originally released in 2013, will go on sale on 25th September 2020.
Fanfare for the Common Men was one of a trilogy of stories released during Doctor Who's 50th anniversary year, all based around events of the 1960s.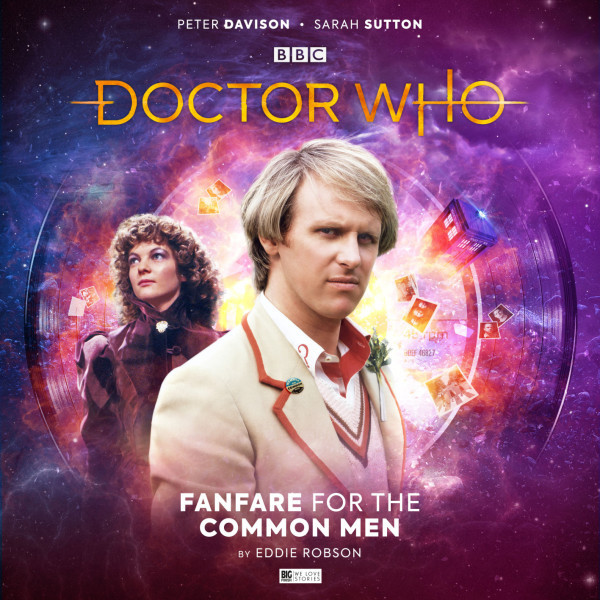 Fanfare sees the Doctor trying to take Nyssa to a Beatles concert, only to discover that the Beatles no longer exist. A bit like that recent Richard Curits film, Yesterday. The Beatles have been replaced by The Common Men, a band mentioned by Susan in the show's very first episode, An Unearthly Child.
The story is highly recommended and a perfect fit for vinyl. I can't wait to listen to the Common Man's songs on a record player.
Another five releases have been revealed, stories taken from 'Classic Doctors, New Monsters' and The Tenth Doctor Adventures, with another from the upcoming Time Lord Victorious event: Echoes of Extinction.
The full list of stories are as follows:
Doctor Who: Fallen Angels by Phil Mulryne
Doctor Who: Judoon In Chains by Paul Morris
Doctor Who: Harvest Of Sycorax by James Goss
Doctor Who: The Sontaran Ordeal by Andrew Smith
Doctor Who: No Place by James Goss
Will you be venturing to ASDA to get these titles?