It's no secret that the previous two series have seen a decline in viewership for Doctor Who. When the Thirteenth Doctor era began, the show enjoyed one of the highest viewing figures for the opening of a series, The Woman Who Falls to Earth pulling in figures not really seen since the show came back with Rose in 2005.
Unfortunately though, the figures have declined over the tenure of the Thirteenth Doctor ; there is no hiding that. Of course, many media outlets, and some fans, have been quick to put the blame at the door of actress Jodie Whittaker. While this is a topic of discussion for another time, I have been incredibly dismayed at the attitudes of some fans who take to social media to really bash the show.
Of course, I'm not entirely innocent — I've made it no secret that I'm not a fan of Chris Chibnall's writing and I'll still stand by that statement. I do think that his direction of the show has cost some audience numbers; but then, I think that people also need to take into account different viewing habits and tastes that have come into play, even since 2018 when Whittaker made her debut.
For example, we've had things like Disney +, Shudder, Starz, IMDBTV, and a few other streaming platforms come into existence since then, giving us plenty more television and film to enjoy.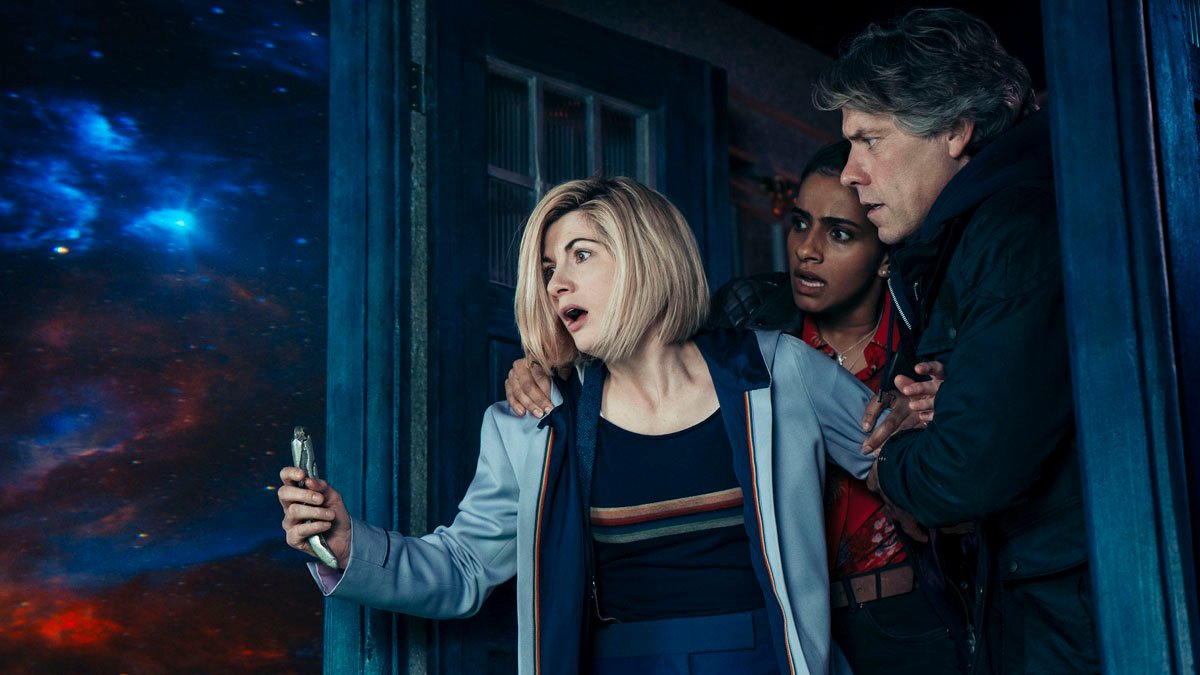 However saying that, its important to note that each individual episode of Flux (i.e. Series 13) did much better than any individual episode of WandaVision, Falcon and the Winter Solider, Loki, and Hawkeye, at least according to stats released by Disney+ covering initial premieres. I believe that American streaming companies compile their viewing figures differently, amassing the total number of minutes viewed for each of the shows available on the streaming services. Again, that's just from what I've read but recently on Twitter a lot of people were posting viewing figures for the Marvel shows on Disney + and they came in at about half the figures for Doctor Who.
The first two chapters of Flux, The Halloween Apocalypse and War of the Sontarans, sit comfortably in the 5 million mark in consolidated figures, while from Chapter 4, the rest of the series dipped slightly into the 4 million consolidated figures range. But the audience appreciation index was always solidly in the 70s, which is pretty good if not exceptional.
To me, the obvious word to take away from this is million. That is a awful lot of people who tuned in to watch Doctor Who when they could have been watching something else. Of course, the biggest pull for the BBC this year was Strictly Come Dancing (though that was good last year!). Other channels had shows like The Great British Bake Off, The Larkins, and Top Gear which just pushed Doctor Who down in the viewing figures a little.
But that steady decline in overall viewing figures began a long time ago, with Doctor Who Magazine #573 reporting that from Series 8 in 2014, the show has seen a steady and slight decline, picking up for Series 11 and then dropping off again. But I bet, if you were to look at figures for other television series, you would see a similar decline — unless it's something like Strictly Come Dancing which always seems to pull in massive numbers.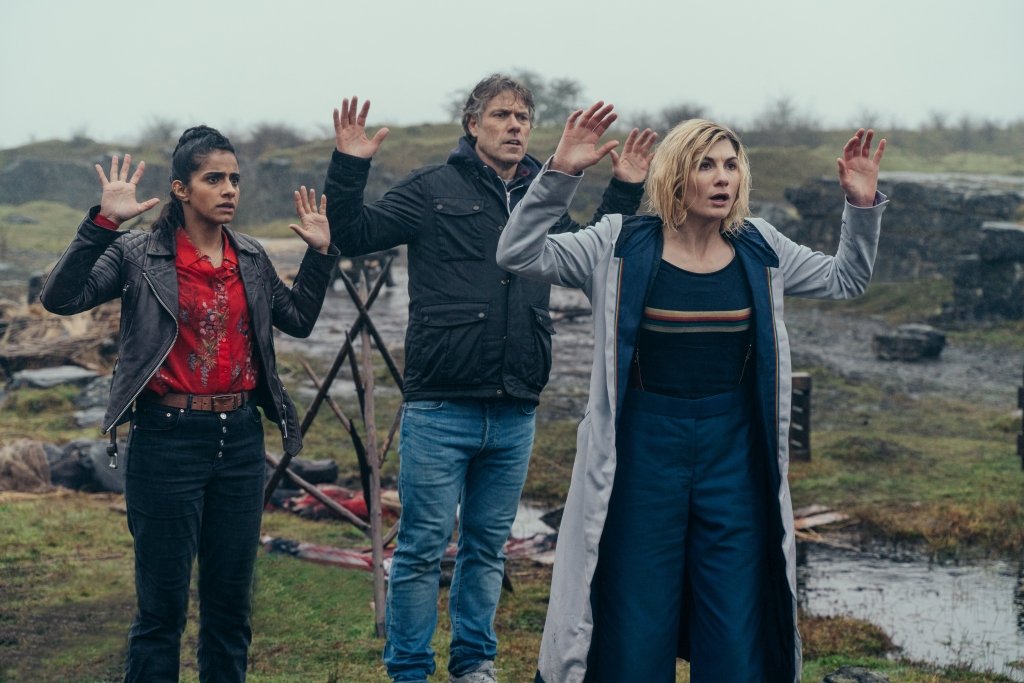 Eve of the Daleks pulled in one of the lowest figures for a Doctor Who festive special, with 3.21 million people watching live and then bumping up to 4.40 million viewers when everything was counted. Though it has to be remembered it aired on New Years Day, so there were probably parties and lots of hangovers!
Here are those stats in full (and remember that consolidated means they've been watched within 7 days of broadcast, and +4 takes into account those watching on other devices):
The Halloween Apocalypse: 4.43m (overnights); 5.69m (consolidated); 5.81m (+4 screen); 76 (AI).
War of the Sontarans: 3.96m (overnights); 5.02m (consolidated); 5.13m (+4 screen); 77 (AI).
Once, Upon Time: 3.76m (overnights); 4.59m (consolidated); 4.70m (+4 screen); 75 (AI).
Village of the Angels: 3.45m (overnights); 4.47m (consolidated); 4.57m (+4 screen); 79 (AI).
Survivors of the Flux: 3.82m (overnights); 4.72m (consolidated); 4.83m (+4 screen); 77 (AI).
The Vanquishers: 3.58m (overnights); 4.53m (consolidated); 4.61m (+4 screen); 76 (AI).
Eve of the Daleks: 3.21m (overnights); 4.30m (consolidated); 4.40m (+4 screen); 77 (AI).
With two more episodes left to air in 2022, Legend of the Sea Devils and the unnamed finale for the Thirteenth Doctor, there will probably an uptake in viewing figures. I suspect the Sea Devils might pull in audiences and then people will come back to see the Thirteenth Doctor depart. And from 2023, with Russell T Davies return and the show being co-produced by the BBC and Bad Wolf Productions, there might be a return to what some fans consider the good old days, with higher viewing figures.
I've no doubt that Doctor Who will be safe for quite a few years to come and it still proves to be as popular as it always was.