As much as we might wish they would, our favourite actors can't just survive on Doctor Who money alone. They have to take other jobs and this is often how they are brought to Doctor Who, having been seen in other things beforehand or going on to have a brilliant career doing various jobs in the theatre, film, or on television. Given the time of year, maybe now is the best time to go and watch some horror recommendations to see what some of our favourite actors get up to when they aren't travelling through time and space…
Patrick Troughton: The Omen
Heralded as one of the greatest horror movies of all time, The Omen tells the story of a young boy called Damian who may or may not be the antichrist in human form. When he's adopted by Gregory Peck and Lee Remick, they soon find that strange things are going on in their house: a nanny kills herself, a birthday party goes drastically wrong, and their pet dogs seem to go insane. With everything seemingly surrounding Damian, they find themselves in need of a priest.
Here's where some spoilers inevitably creep in…
Enter Patrick Troughton, who gets plenty to do here as he tries to help the family but who pays the ultimate price for trying to help. His death scene is quite possibly one of the most iconic in all of horror history. And for more Doctor Who action, then David Warner is also here, giving a terrific performance though he finds himself decapitated as the Devil moves against him.
Wendy Padbury: Blood on Satan's Claw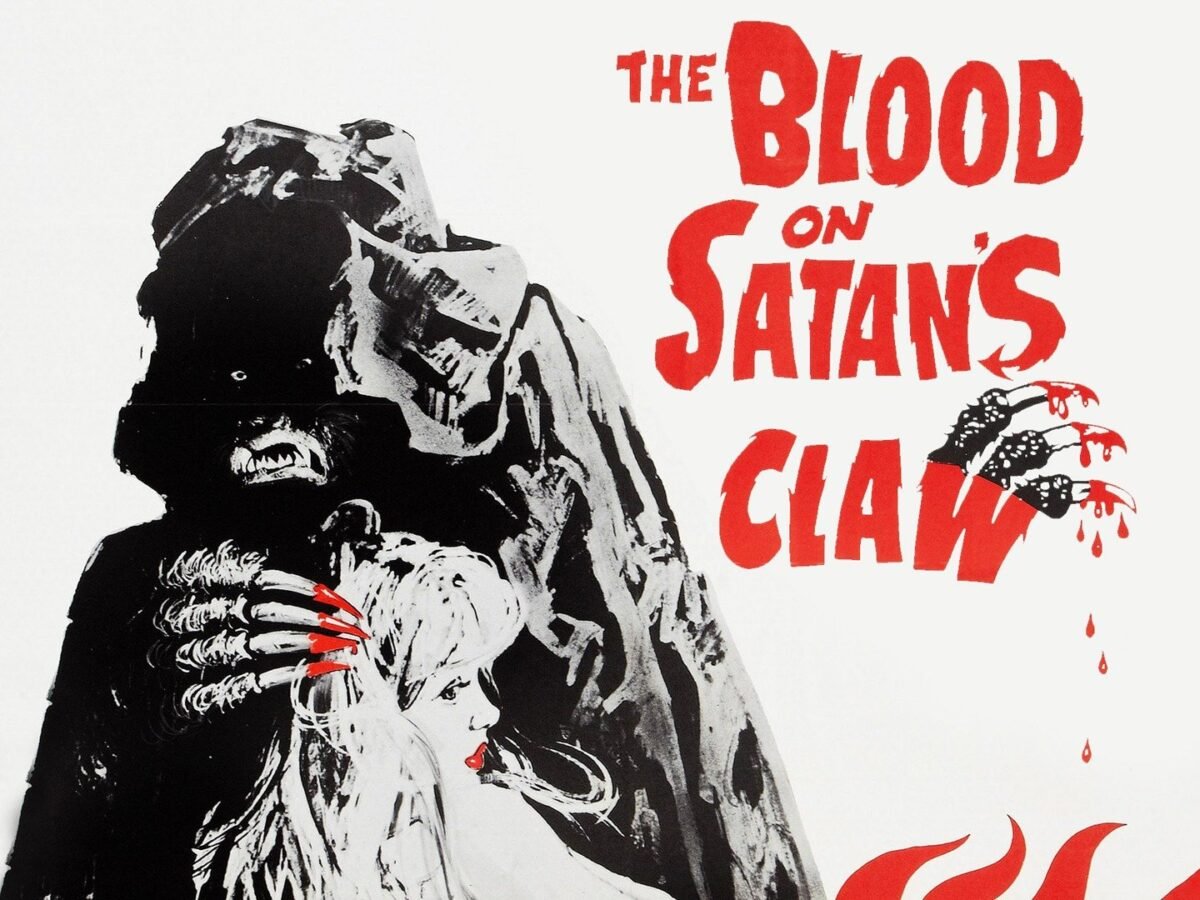 Wendy Padbury has been pretty vocal in the past about how working on Doctor Who limited what work she could get after leaving in 1969. Luckily though, Blood on Satan's Claw went a long way to shedding the typecasting. When a small farming community find body parts in their harvest, they quickly find out they belong to the Devil. If that weren't already bad enough, the children of the village are slowly being taken over.
Often described as one of the earliest, and finest, examples of folk horror, Blood on Satan's Claw is known for one of the most infamous scenes in early British horror, thanks in part to the fact that there weren't the censors there are now. Wendy Padbury's character is led to the ruins of an old church and then the children gang up on her and proceed to assault her. Looking back on the film, the director has said he thinks he went a little too far and even now, despite the fact it's only implied, the scene still holds the ability to really shock. If you live in a sleepy little English village then Blood on Satan's Claw is a must watch. And keep an eye out for a future Master in the form of Anthony Ainley who plays the village's troubled vicar…
Jon Pertwee: The House That Dripped Blood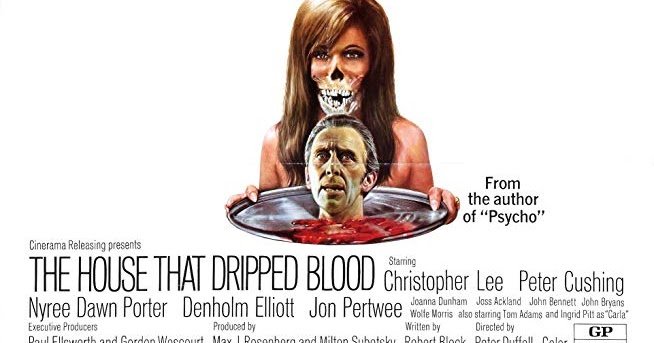 Released during the Third Doctor's tenure on screen, The House That Dripped Blood was an anthology movie, surrounding the titular house. We see four different residents move in and their lives being destroyed by events surrounding the home. Jon Pertwee, alongside Ingrid Pitt, stars in the fourth and final story. Pertwee plays a troubled actor who has been cast in a horror movie about vampires, in a nod to Christopher Lee's later distaste for playing Dracula. He purchases a cape from a strange shop and finds that every time he wears it, his reflection vanishes. What he doesn't realise is that he's slowly being turned into the vampire he loathes playing. And to make matters worse, Ingrid Pitt is also a vampire and her scene where she rises from her coffin cemented her as a genre icon. Plus I'll watch Ingrid Pitt in anything!
Tom Baker: Vault of Horror
Another anthology film, this time taking its inspiration from the EC Comics series of the same name, Tom Baker stars in the story, Drawn and Quartered as a painter called Moore, who is penniless and living in Haiti. When he discovers that his paintings have been sold for shocking amounts of money by critics who told him his artwork was awful, he turns to Voodoo to get his revenge. Other segments in Vault of Horror revolve around standard horror tropes like vampires and reanimation, and themes like mysticism and the occult; Drawn and Quartered is the best of the bunch as Moore begins to kill his victims by painting their deaths!
And for more Tom Baker goodness, he also appeared in Frankenstein: The True Story but he was also one of the writers behind the fantastic Witchfinder General, with Vincent Price as the infamous Matthew Hopkins.
Colin Baker: The Asylum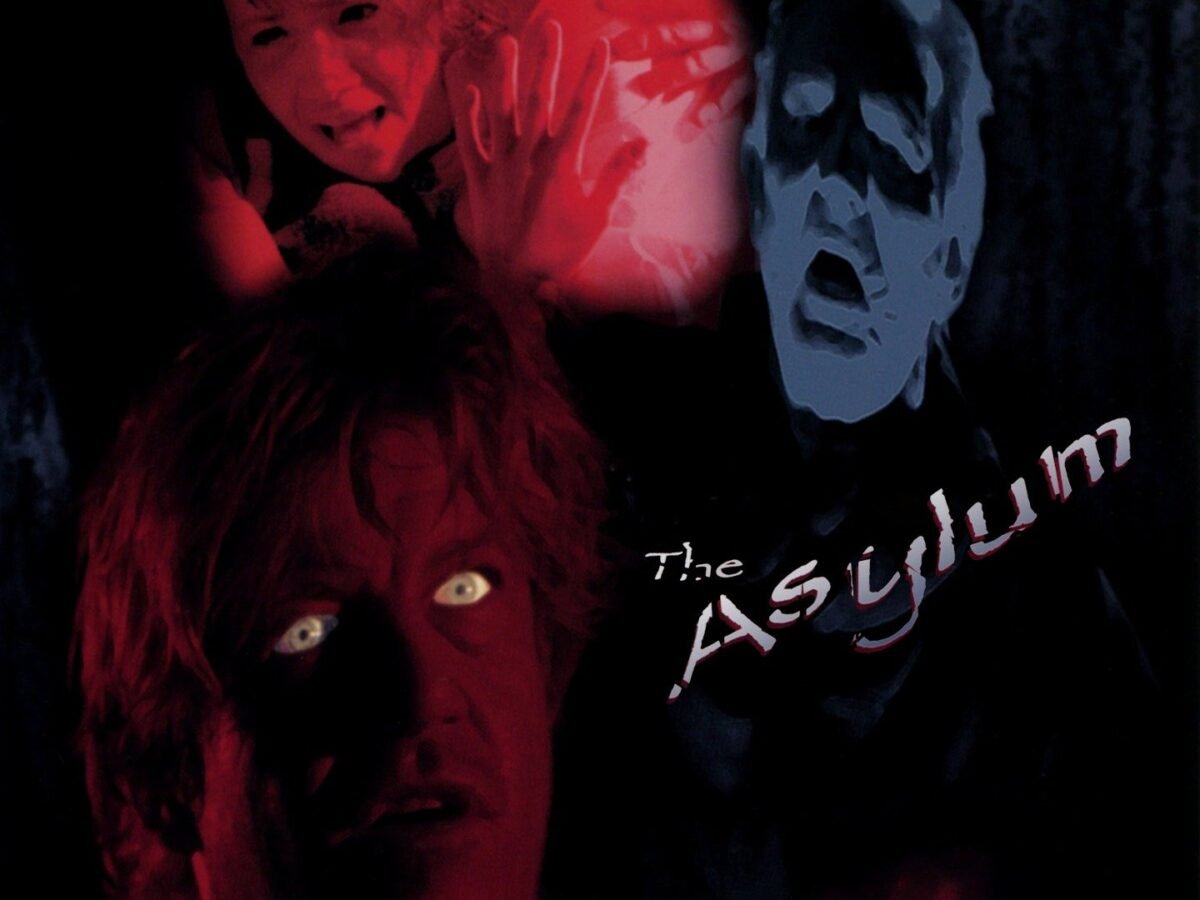 Released in 2000, The Asylum saw a girl called Jenny delving into her past, believing that as a child, she was responsible for the brutal murder of her mother. The film received a mixed reaction on its release, but Colin Baker makes the first of a couple of horror movie appearances here as Arbuthnot, starring opposite Ingrid Pitt and her daughter Steffanie. As Jenny is trying to figure out what is happening to her, Baker chews the scenery as the Northern Estate Agent Arbuthnot who turns full on Norman Bates at the end; the image of Colin Baker, drenched in blood and mumbling "I'm sorry Mother… I didn't mean it," is a strangely disturbing one that will stick with you for a long time.
You can also see Baker in The Ghosts of Borley Rectory, which finds the ghost hunter Harry Price investigating the Rectory during his stay with some scary ghostly nuns.
Sylvester McCoy: The Owners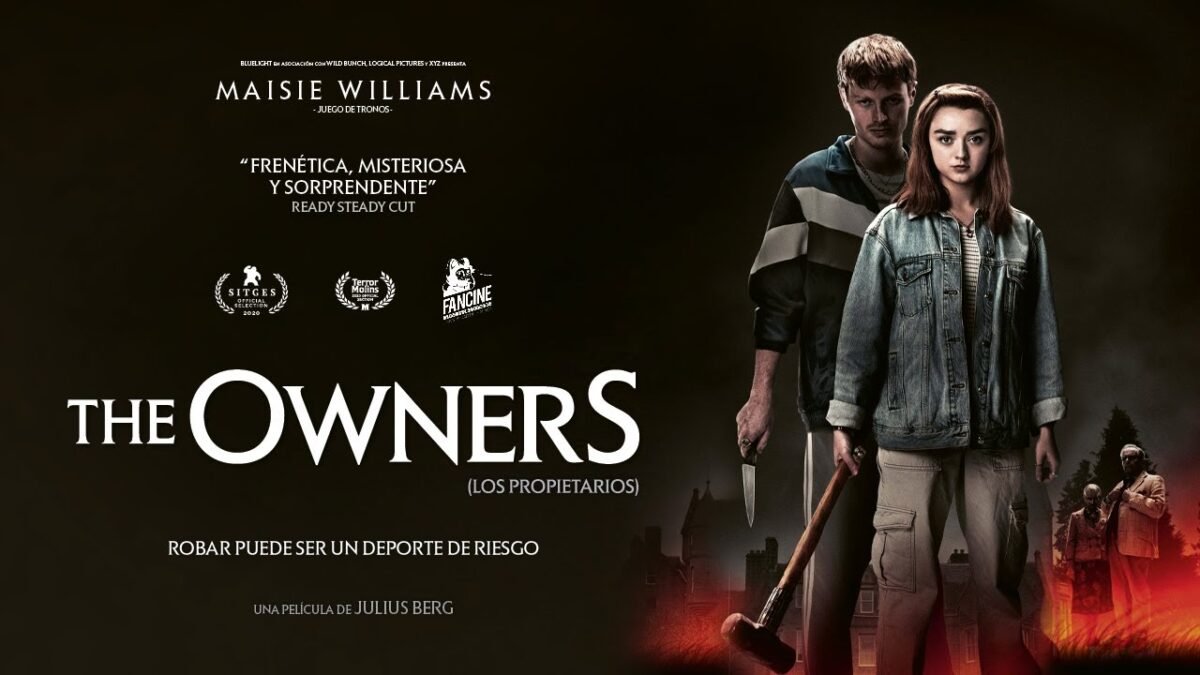 Sylvester McCoy is miles away from the Seventh Doctor in The Owners, starring alongside Masie Williams in this home invasion movie. When Williams' character Mary, along with a few of her friends, break into the home of Dr Higgins, played by McCoy, on the understanding there is a huge stash of money in a safe, they soon find themselves with more than they bargained for. When the Higgins family return home in the middle of the theft, they let the group tie them up and threaten them to open the safe. But the family is more twisted than they realise and when the safe is opened, Mary finds her sister imprisoned inside, having disappeared a few years beforehand. The Higgins family turn out to be serial killers and Mary and her friends have just stepped into their trap.
Okay, maybe this does sound like the Seventh Doctor — certainly the version from the Virgin New Adventures — but McCoy puts in a delightfully twisted and disturbing performance, miles away from the Doctor. Masie Williams makes for a great foil opposite him too: it's good to see Ashildr and the Doctor together again.
Paul McGann: Alien 3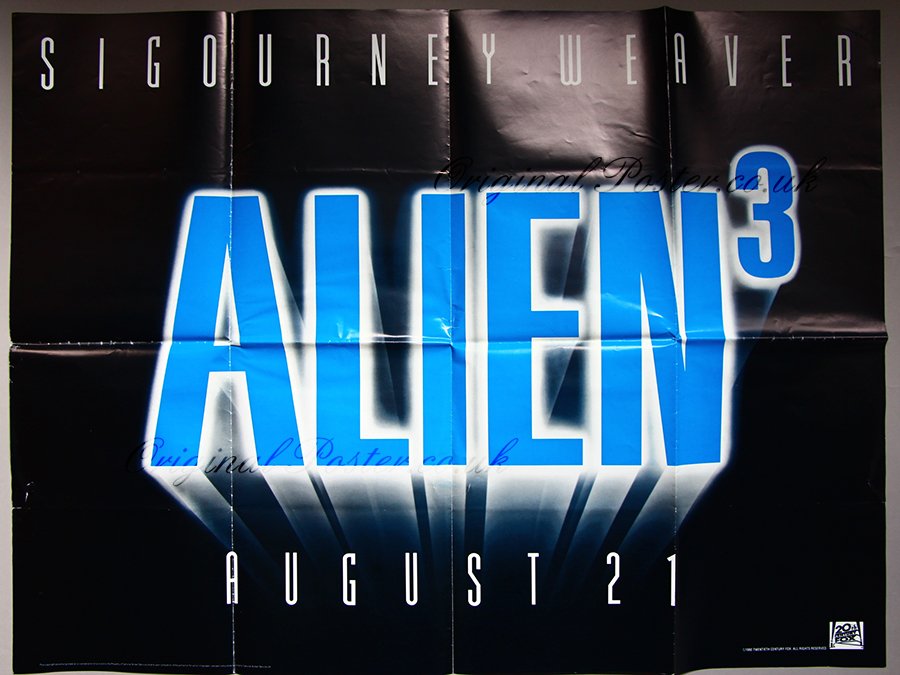 In typical horror franchise fashion, the Alien films got continually worse as they went on, and Alien 3 certainly doesn't reach the heights that the previous films did; however, it does boast some brilliant set pieces and a few genuinely creepy moments.
Sigorney Weaver's Ripley crashes onto a planet that's one giant penal colony. McGann plays a murderer called Walter Golic, a far cry from the Eighth Doctor he would play in a few years' time. Golic becomes obsessed with the Alien after he has an encounter with it earlier in the film. That obsession then puts their escape plan in jeopardy. McGann is genuinely frightening in this film as someone who will slaughter anyone without any compunction. And McGann isn't the only Doctor Who actor in this film: guest stars include Brian Glover and Danny Webb, who starred alongside Colin Baker and David Tennant's Doctors. And don't forget that John Hurt is the first person seen on screen to be the victim of the Xenomorphs in the first Alien film.
Christopher Eccleston: 28 Days Later
When a rage virus sweeps across the country after eco-terrorists destroy a lab in Cambridge, Jim wakes up in a hospital, you guessed it, 28 days later. He finds a country torn apart, where most people have succumbed to the virus with a few groups of survivors littered around. When Jim and his friends arrive at what appears to be a safe haven, they soon discover that Christopher Eccleston's Henry West, a major in the army, has designs on his friends' bodies. With the future of the human race at stake, West has taken it upon himself to make sure that babies are born pronto. Eccleston is pretty sadistic here, and gets the point across that this safe haven is anything but pretty early on; for much of the film, he teeters on the edge of insanity before eventually succumbing to it at the very end. While this was the breakout movie for Cillian Murphy, it ultimately belongs to Eccleston who steals the show, easily being the best thing in any scene.
And Eccleston also does a tremendous job in The Others opposite Nicole Kidman. And that is a terrific film too.
David Tennant: Fright Night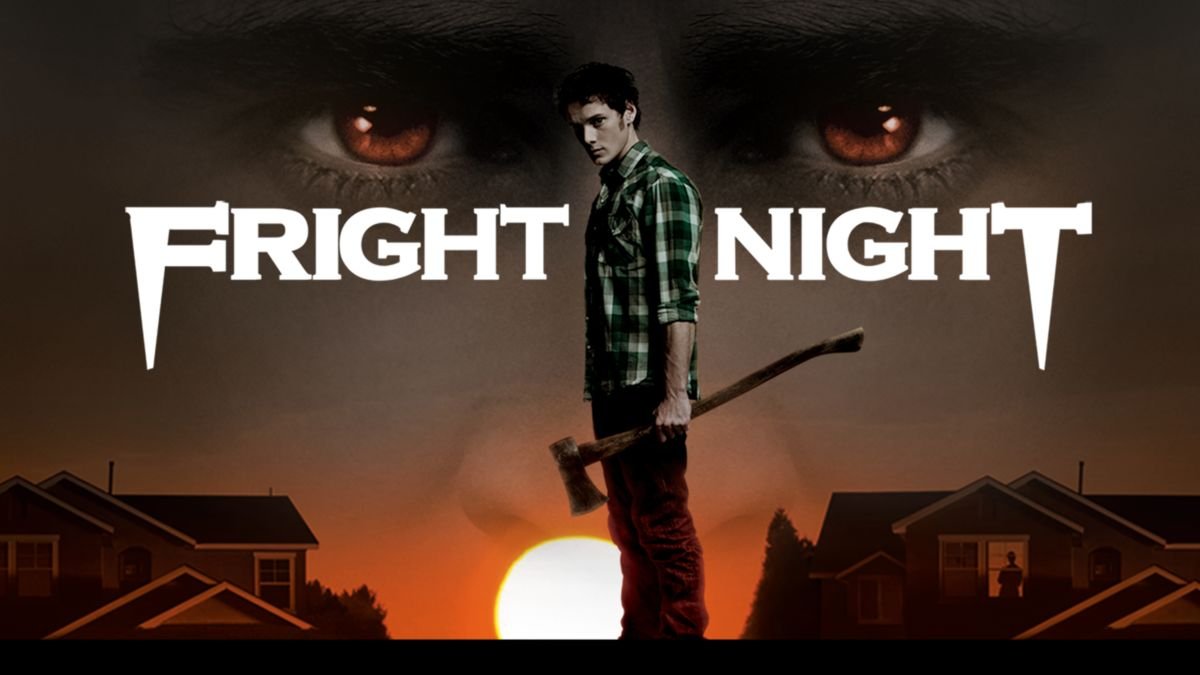 In a world of many reboots and remakes, 2011's Fright Night is a great example of how to do an original justice, forging its own path. With a great performance from the late great Anton Yelchin as our hero Charley Brewster and Colin Farrell as the vampire Jerry, Charley has to turn to Peter Vincent, a late night television magician and personality, for help.
Tennant steals the movie as Vincent — he's funny and camp but not incapable of having some heartfelt moments. There are moments where the Tenth Doctor comes out to play in his speech mannerisms and actions but he does a tremendous job at making us love an unlikable character, and goes a long way to making what would have been a decent movie, a great one.
Matt Smith: Last Night in Soho
What can I say about Last Night in Soho apart from, if you haven't seen it, then you really, really should? It's fantastic. Matt Smith plays a evil pimp Jack who lies to Anna Taylor Joy's Sandie and promises to help her get onto the stage with her excellent singing voice. It doesn't take long for Sandie and another girl, Eloise, long to realise that Jack isn't the promising agent she had been led to believe he was.
Diana Rigg also makes her final ever appearance here as Eloise's lodger and the reveal as to who she really is still makes for a great moment even if you've seen the movie multiple times: she flips on a dime and the movie kicks things up a notch for a climatic ending where the ghosts of the past meet the sins of the present. Oh and Matt Smith is fantastic too, even if occasionally it's quite hard to not see him as the Doctor.
Peter Capaldi: World War Z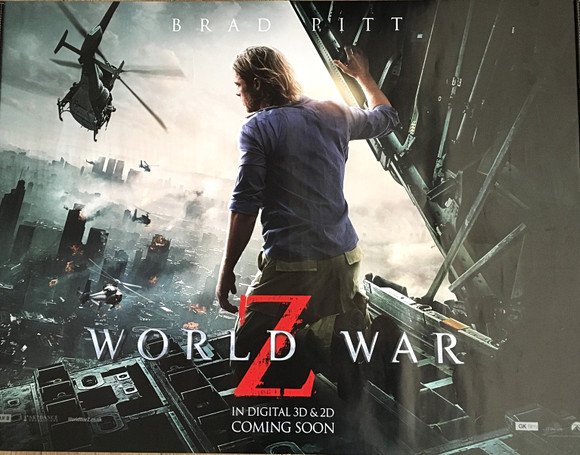 Zombie movies are a dime-a-dozen nowadays: as overdone as the Daleks are, they provide some cheap thrills but don't really hold the same power as they did way back in Night of the Living Dead, or even further back in films like White Zombie and I Walked With A Zombie. World War Z, then, should be given some credit for trying to do something different — there's no explanation as to where the creatures have come from and the film shows the survivors trying to find a cure, not just trying to escape the flesh eating monsters.
Peter Capaldi isn't involved until the third act, where — following a plane explosion — Brad Pitt's Gerry finds himself at the W.H.O. facility as their head doctor. Unfortunately, he doesn't last long, turning into a zombie while trying to save everyone's lives. He's one of the best things in the film and, much like his tenure on Doctor Who, will leave you wanting more!
Jodie Whittaker: Attack The Block
A few years before taking the reigns of the TARDIS as the Thirteenth Doctor, Jodie Whittaker was fighting an alien invasion in a very different situation as predatory alien invaders storm a council estate in South London on Guy Fawke's Night. Whittaker plays Samantha who witnesses not only an alien meteorite crash-land in her council estate but also a drug deal going wrong. When she has to join forces with the drug gang, they find themselves in a battle to the death with the invading forces.
It's hard to believe that this film is a horror comedy but Jodie Whittaker does a tremendous job here, working excellently alongside John Boyega and one wonders why she seemed to sometimes struggle so much with Doctor Who. A cult classic with a distinct English flavour, Attack the Block is a very fun way of spending a Hallowe'en night.
And That's Not All…
Other Doctor Who actors have appeared in horror films too…
Before becoming Rose Tyler, Billie Piper fought ghosts in Spirit Trap; Sheridan Smith and Russell Tovey found their homes under attack in the fantastic Tower Block; and Miranda Raison faced heaven and hell in AfterDeath. Simon Pegg, Nick Frost, and Penople Wilton faced zombies in Shaun of the Dead; with the late great Tony Selby, Honor Blackman and Michelle Ryan facing them in Cockneys vs Zombies. Shaun Dingwall faced ghosts in The Forgotten and killer trucks in Hush; while Freema Agyeman and Eve Myles fought vampires in Eat Locals. Derek Jacobi made for the perfect host in The Host, while Karen Gillian tried to prove the supernatural was real in Oculus. Arthur Darvill saw the midnight hour in Minutes Past Midnight; while Pearl Mackie faced crashing planes in Horizon Line; and Matt Lucas faced a maze from hell in The Labyrinth and parasites in Cold and Dark.
So with all these recommendations, there's no excuse not to watch some scary movies this coming Hallowe'en!